Sing along to On Your Feet!; Get a taste of Randolph; and sip some craft beer by Buckingham Fountain. Chicago Tonight has your weekend picks.
On Your Feet!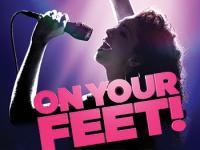 Oriental Theatre
24 W. Randolph St.
Chicago, IL 60603
On Your Feet! is the new Broadway musical about famous couple, Gloria and Emilio Estefan. It tells the story of their faith in their talent, music, and each other. Cost of tickets varies and the play runs through July 5. Watch Chicago Tonight's interview with the Estefans, and read an interview with the actors that portray the dynamic duo on stage.
Taste of Randolph
900 W. Randolph St.
Chicago, Il 60607
Located in the Randolph Street Corridor, the Taste of Randolph features some of the best Chicago foods, music, and fun activities. Visitors can enjoy cuisine from various restaurants including Alhambra, Nonna's, La Luce, and Wishbone. Dinosaur Jr., The Dandy Warhols, and Best Coast are among the headliners. Taste of Randolph runs Friday through Sunday. There is a suggested $10 donation, which will benefit the West Loop Community Organization.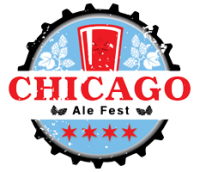 Chicago Ale Fest
Grant Park Buckingham Fountain
301 S. Columbus Drive
Chicago, IL 60605
This annual celebration of American craft beer will feature more than 200 beers from over 100 American craft breweries. There will also be live music, food, and giveaways. The Ale Fest will be held in Grant Park Friday from 6:00-10:00 pm and Saturday from 2:00-6:00 pm. Because alcohol will be served, it is a strictly 21 and over event. General admission is $50, and $25 for designated drivers.
Gospel Brunch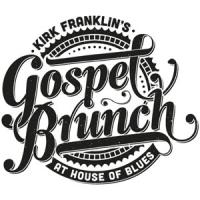 House of Blues
329 N. Dearborn
Chicago, IL 60654
The Gospel Brunch features local talent performing both traditional and contemporary Gospel songs personally selected by legendary gospel producer and artist, Kirk Franklin. Before and during the show, you can treat yourself to an all-you-can-eat buffet featuring chicken and waffles, southern specialties, desserts, and all the fixings. The brunch will be held on Sunday at 10:00 am and 12:30 pm.
World Giraffe Day
Brookfield Zoo
3300 Golf Road
Brookfield, IL 60413
Here's something for the kids. Celebrate the start of summer with some of Brookfield Zoo's long-necked animals for World Giraffe Day. Join in a parade, craft activities, Zoo Chats about giraffes, and more. Special programing will be held from 10:00 am to 5:30 pm. The event is free, but only with paid admission to the zoo first.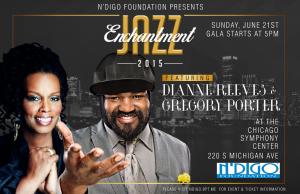 N'DIGO GALA 2015: Jazz Enchantment
Chicago Symphony Center
220 S. Michigan Ave.
Chicago, IL 60604
This year's gala features two of the top contemporary jazz artists, Gregory Porter and Dianne Reeves. The event will also honor seven people who have made a significant contribution to N'DIGO's community. The gala will be held Sunday and starts at 5:00 pm. It will feature a buffet, champagne, an awards program, concert, and after party. Tickets are $250 for the whole gala experience, $150 for the concert and after party, and $75 for only the concert. Watch Chicago Tonight's interview with Reeves.