Bike over to The 606; read up on the latest indie comics; and be Greek for a day or three. Chicago Tonight has your weekend picks.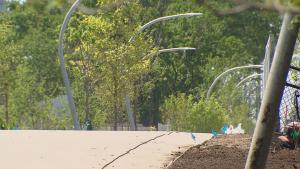 The 606 Opening Day Festivities
Ridgeway Trailhead
1821 N. Ridgeway Ave.
Chicago, IL 60647
The Bloomingdale Trail, also known as The 606, has been 10 years in the making, and the long-awaited rail-to-trail project that will cut across four Chicago neighborhoods is set to open on Saturday. Opening celebrations for The 606 will start at 8:00 am on Saturday and conclude on Sunday with a pancake breakfast from 10:00 am to 1:00 pm at The Ridgeway Trail. The festivities will also include live music, food and drink vendors, a SummerDance stage, and other activities. Watch Chicago Tonight's interview with Blair Kamin about the trail.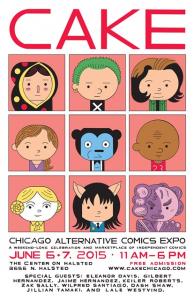 CAKE Chicago
Center on Halsted
3656 N. Halsted Ave.
Chicago, IL 60613
Comic book fans rejoice. The Chicago Alternative Comics Expo, also known as CAKE, is a weekend-long celebration of independent comics. Fans will gather at the Center on Halsted where they will be able to attend workshops and mingle with some of the biggest names in the comic book industry, such as Gilbert and Jaime Hernandez. CAKE is Saturday and Sunday from 11:00 am to 6:00 pm. It is free and open to the public. Watch Chicago Tonight's interview with Anne Elizabeth Moore about the convention.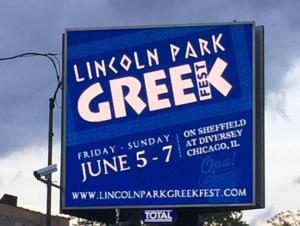 Lincoln Park Greek Fest
St. George Greek Orthodox Church
2701 N. Sheffield Ave.
Chicago, IL 60614
The Lincoln Park Greek Fest brings all things and traditions of Greece right to your doorstep. The St. George Greek Orthodox Church and the Lincoln Park Greek Community are teaming up to bring visitors the best in Greek food, shopping, and entertainment. The fun starts Friday from 5:00 to 11:00 pm and goes through Sunday night. Any donation is accepted for admission.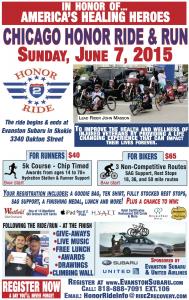 Honor Ride & Run 2015
Evanston Subaru in Skokie
3340 Oakton St.
Skokie, IL 60076
The Evanston Subaru in Skokie is sponsoring the 2015 Chicago Honor Ride, an annual bike ride and celebration held to raise money to support veterans. The bike ride begins and ends at the Evanston Subaru, and will feature three different non-competitive bike routes for participants, as well as a 5K course. There will also be live music, lunch, and giveaways following the rides. Festivities begin at 8:00 am on Sunday. Cost of registration ranges, but there is no cost for injured veterans to participate.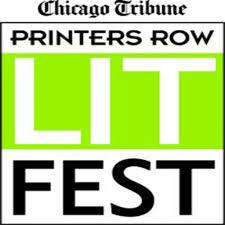 Printers Row Lit Fest
Various locations
Chicago, IL
Book nerds and others alike will enjoy The Printers Row Lit Fest. Considered the largest free outdoor literary event in the Midwest, the Lit Fest is expected to draw more than 15,000 book lovers to the two-day showcase that spans five city blocks on Dearborn from Congress to Polk Street. The event will feature more than 200 authors participating in panels, discussions, and a variety of other programs, including comedian and Full House star Bob Saget, Reading Rainbow host and co-founder LeVar Burton, and former White House Senior Advisor and Obama Strategist David Axelrod.