Get up close and personal with technology at the Museum of Science and Industry; celebrate the men and women who served our country; and take a tour of future storm water reservoir. Chicago Tonight has your weekend picks.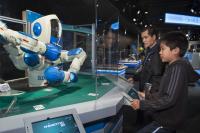 Robot Revolution
Museum of Science and Industry
5700 S. Lake Shore Drive
Chicago, IL 60615
Nearly 40 robots – including a surgical system, a soccer-playing bot, GoPro drones, and Roombas –just moved into the Museum of Science and Industry. The cutting-edge collection, featuring robots from around the world, premieres in Chicago before it goes on tour. In addition to general admission, entry to the exhibit costs $5.50 to $11. The exhibit runs through January 3, 2016. Watch a Chicago Tonight preview of the exhibit.
Memorial Day Parade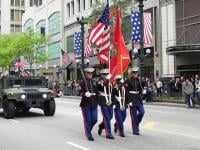 State Street from Lake Street to Van Buren Street
Chicago's Memorial Day Parade honors the men and women who died in service. The city has held the parade since 1870, and it is one of the largest in the country. A Wreath Laying Ceremony begins at 11:00 am on Saturday, May 23 at the Richard J. Daley Center Plaza at 50 W. Washington St. The parade begins at noon.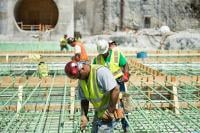 Deep Tunnel Reservoir Tour
Thornton Quarry
Thornton, IL 60476
Thornton Quarry, a 160-year-old limestone mine roughly the size of six Solider Fields, will soon be a reservoir that can hold 7.9 billion gallons of overflow storm water so your basement doesn't have to. For a limited time, groups can tour the dry reservoir. To schedule a tour, contact the MWRD Office of Public Affairs at [email protected] or (312) 751-6633. Watch a Chicago Tonight segment on Thornton Quarry.
Bike the Drive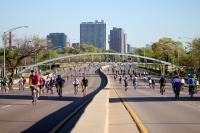 Lake Shore Drive
From Grant Park to 57th Street
Two wheels reign for a day on Lake Shore Drive for the annual Bike the Drive event. You can peddle for half a mile or the full 30 miles, as you enjoy the lakefront view and city skyline without the honks and screeches of those four-wheelers. Money raised goes to Active Transportation Alliance. Registration begins at $55. The event runs from 5:30 am to 10:15 am on Sunday, May 24.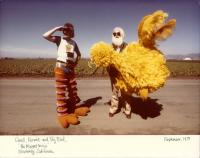 I am Big Bird: The Caroll Spinney Story
Gene Siskel Film Center
164 N. State St.
Chicago, IL 60601
Meet the man behind the beloved big yellow bird. Puppeteer Caroll Spinney, now 81, has been Sesame Street's Big Bird (and Oscar the Grouch) since 1969. The acclaimed documentary, I Am Big Bird, chronicles Spinney's life and career. It plays daily at Gene Siskel Film Center until May 28. Tickets are $11.