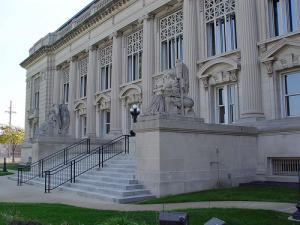 As lawmakers head back to Springfield, a black cloud of fiscal uncertainty follows. The unanimous 7-0 ruling against the legislature's pension reform was a clear rebuke of the 2013 law. The seven justices ruled the law violates the Illinois Constitution's pension protection clause which states public employee pension benefits cannot be diminished or impaired. So what's next for Illinois' looming pension crisis? We talk to legislators who are members of various pension committees to see what's next. 
Joining us are Sen. Karen McConnaughay (R-West Dundee), member of the Senate's Special Committee on Pension Investments, Rep. Mike Zalewski (D-Riverside), vice-chair of the House Personnel and Pensions Committee, and Rep. Jeanne Ives (R-Wheaton), member of the House Personnel and Pensions Committee.
​On Friday, Chicago Tonight correspondent Eddie Arruza hosted a special 30-minute edition on the pension ruling. State Reps. Tom Morrison, the Republican spokesperson for the House Personnel and Pension Committee, and Elaine Nekritz, a Democrat who is an assistant Majority Leader and is the Chair of the House Personnel and Pensions Committee, discussed the ruling. Following that discussion, political reporters Dan Mihalopoulos of the Chicago Sun-Times, Karen Pierog of Reuters, Amanda Vinicky of Chicago Tonight and Illinois Public Radio, and Paris Schutz analyzed what the ruling means for the state and Chicago. Watch the special.