Shira Piven, director of the new film, Welcome to Me, joins us to talk about female directors in Hollywood, working with Kristen Wiig, and the film's portrayal of mental health. 
---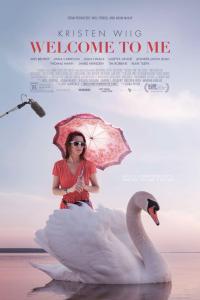 In the new feature film, Welcome to Me, Kristen Wiig stars as a woman with borderline personality disorder who wins the lottery and attempts to become the next Oprah.
The film was directed by native Chicagoan, Shira Piven. She was one of the original members of the Young People's Company, the advanced youth program of Piven Theatre Workshop, created and owned by her parents in Evanston.
As a child, Piven studied acting and later directing. She made a name for herself in Chicago before relocating to New York City where she founded the Water Theatre Company.
Piven has directed more than 20 plays in New York, Chicago, Los Angeles, and Washington, D.C.
Not only has she taught actors in stage and film, Piven also works with prison inmates and gang members to share the craft.
Welcome to Me is Piven's second feature length film and was co-produced by Will Ferrell and Adam McKay, her husband of almost 20 years.
Piven will introduce the film and conduct a post-show Q&A on Friday, May 8 at 7:00 pm at Music Box Theatre, 3733 N. Southport in Chicago. Tickets are $15, with a portion of the proceeds supporting scholarships and outreach programs of Piven Theatre Workshop. Piven will also introduce a second, 9:45 pm screening of the movie. 
Watch a trailer.