Serenade the moon on the lagoon; drink up the suds at Soldier Field; and enjoy the sounds of a classical rock star. Chicago Tonight has your weekend picks.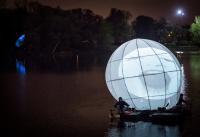 Moon on the Lagoon
Humboldt Park Lagoon
1400 N. Sacramento Ave.
Chicago, IL 60622
Arts group Opera-Matic will serenade the spring twilight in the third annual Moon on the Lagoon family event. This Mother's Day weekend, the group will lead lullabies to the animals that are heard and seen in the night sky: "the wise owls, the calling wolves, the sheep we count, and all the pretty little horses that pull us to sleep."  The free event is 7:00 to 9:00 pm on Friday, May 8 and Saturday, May 9.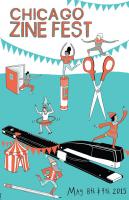 Chicago Zine Fest
Various locations
The Chicago Zine Fest, now in its sixth year, celebrates small-circulation DIY publications at independent bookstores and related venues across the city. For two days, listen to readings by zinesters, attend workshops and drawing sessions, and participate in discussions. The event is free and takes place on Friday, May 8 and Saturday, May 9. Watch a Chicago Tonight segment on the International School of Comics, which will host an illustration session and discussion of international comics at Zine Fest.
American Beer Classic
Soldier Field
1410 Museum Campus Drive
Chicago, IL  60605
Chicago's largest beer festival offers more than 200 unique brews in one of Chicago's most iconic stadiums. Beyond sampling the suds, enthusiasts can learn more about the art of brewing and vote for the best brew, while munching on ballpark classics from hot dogs to pretzels. The event is from 11:30 am to 6:30 pm on Saturday, May 9. Tickets start at $65 (designated driver tickets are available for $25).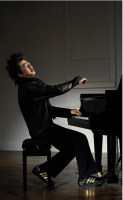 Lang Lang
Civic Opera Building
20 N. Upper Wacker Drive
Chicago, IL 60606
Internationally acclaimed piano prodigy Lang Lang returns to Chicago for a one-night performance with Lyric Opera. The classical rock star will play selections from Bach's "Italian Concerto," Tchaikovsky's "The Seasons," and Chopin's "4 Scherzos." Large screen videos will detail his every move. The recital is at 7:30 pm on Saturday, May 9. Tickets range from $75 to $179.
Murder Ballad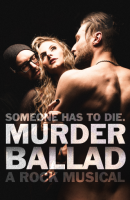 Bailiwick Theater
2433 N. Lincoln Ave.
Chicago, IL 60614
A new off-Broadway rock musical about a love story gone wrong, Murder Ballad is a story of fatal attraction. Will Sara, a young New York mom, succumb to the temptation of a passionate but dangerous old flame or will she say stay faithful to her good guy husband? And who becomes the victim and perpetrator of the eponymous murder? The musical runs until Saturday, May 9, and tickets start at $10. Watch Chicago Sun-Times theater critic Hedy Weiss review the musical and other plays on local stages.
Welcome to Me Opening Night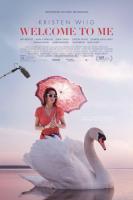 Music Box Theatere
3733 N. Southport Ave.
Chicago, IL 60613
Welcome to Me stars Kristen Wiig as a woman with borderline personality disorder who wins the lottery and attempts to become the next Oprah Winfrey. Director Shira Piven and Oscar-nominated actress Joan Cusack will introduce the film and conduct a post-show Q&A at Music Box Theatre. The screening starts at 7:00 pm and tickets are $15. Watch Chicago Tonight's conversation with Piven on the movie and women in Hollywood.