Gov. Bruce Rauner said this week that bankruptcy may be the best option for the Chicago Public Schools system to get its fiscal house in order. One day later, it was revealed that the federal government is investigating CPS. News reports say the investigation involves a no-bid contract for principal training awarded to a company that once employed CPS CEO Barbara Byrd-Bennett. We'll discuss the challenges facing CPS with a panel of experts. Joining us are Alden Loury, senior policy analyst at the Better Government Association, Catalyst Chicago Deputy Editor Sarah Karp, who first reported on the connection between Byrd-Bennett and SUPES Academy in July 2013, and Chicago Teachers Union Vice President Jesse Sharkey. 
---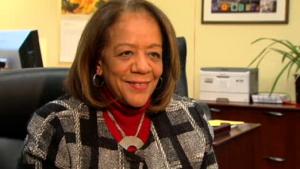 On Wednesday, Chicago Tonight, along with various media outlets, reported Chicago Public Schools is under a federal investigation, which focuses on a $20 million no-bid contract awarded to a training academy that previously employed CPS CEO Barbara Byrd-Bennett. 
In 2013, SUPES Academy was awarded a three-year contract to provide leadership training to school principals. Catalyst Chicago first reported the approval of the district's largest no-bid contract in the last five years and Byrd-Bennett's connection to SUPES Academy in July 2013. According to Catalyst Chicago, Byrd-Bennett "worked as a coach for SUPES until she was hired at CPS and there's some evidence that she continued to consult with related companies after she was on CPS' payroll."
In April 2012, Byrd-Bennett was brought to CPS as the chief education adviser to then-CEO Jean-Claude Brizard. That October, Mayor Rahm Emanuel appointed Byrd-Bennett to replace Brizard as CEO. 
Mayor Mum on Investigation
When Mayor Emanuel was asked about the investigation on Wednesday, he said, "It's an ongoing, active, federal investigation at this time. As part of that investigation by the federal authorities, they asked us not to give a lot of information out, even though we don't have a lot of information, and we're going to honor that."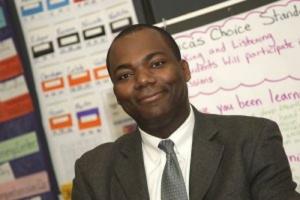 Emanuel said he could not respond to questions regarding whether Byrd-Bennett still had his full confidence. "I can't answer that. It's a CPS matter," he said.
While it has been reported that the investigation involves Byrd-Bennett, the Chicago Tribune reports that she has not been accused of any wrongdoing. The Tribune also reports that CPS officials have discussed appointing an interim CEO, pending the outcome of the investigation.
Better Government Association senior policy analyst Alden Loury said he was surprised there wasn't more of an outcry when the contract was awarded back in 2013, given Byrd-Bennett's relationship with SUPES.
Loury said that even if there was nothing illegal or unethical done, the board should have known the optics of the deal would be bad if they weren't more transparent about the contract process.
"All of this could have been avoided at the board level where the decision was made if someone had taken the time out to ask the very questions that are being asked now," he said.
Chicago Board of Education President David Vitale issued a statement saying the district was made aware of the investigation on Tuesday.
"Yesterday the Board of Education was made aware that federal authorities are investigating a matter at CPS and have requested interviews with several employees. We take any allegation of misconduct seriously, and we are fully cooperating with investigators who requested that we not discuss any specifics regarding the ongoing investigation."
Questions were also raised as to why the contract was no-bid since there were several other organizations that provided similar services as SUPES. The contract got the attention of then-CPS Inspector General James Sullivan, who opened an investigation. 
Catalyst Chicago Deputy Editor Sarah Karp first broke the story of the SUPES contract in 2013, but coming on the heels of 50 school closings it didn't get nearly as much attention as it is now. "I kept asking why didn't CPS look at all the universities in town who have been working with principals for decades? U of I has a principal fellowship, National Lewis works with principals in Chicago," Karp said.
According to Karp, it doesn't seem that Byrd-Bennett, whose contract with CPS expires June 30, will be around for long.  "The fact that [Mayor Rahm Emanuel] wouldn't say 'I have confidence in her' -- that was a pretty telling moment," she said.
According to the Tribune, the U.S. attorney's office began its own investigation and a grand jury has been reviewing evidence for at least a year.
SUPES Academy issued a statement regarding the issue Wednesday night:
"Federal investigators have informed SUPES Academy of an investigation involving the Chicago Public Schools and have obtained records and files.

SUPES will of course cooperate with this investigation. At the same time, the company stands behind the countless hours of training it has provided to Chicago Public Schools principals. Principals are the key to improving schools and SUPES' peer-to-peer leadership training shares the best practices of school leaders from around the country.

Because this is an open investigation, we will not be commenting any further."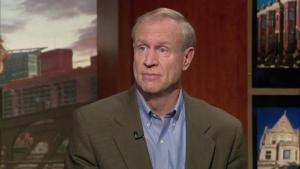 Possibility of Bankruptcy?
The latest headlines surrounding CPS come after Gov. Bruce Rauner said he fears the school district could be headed toward bankruptcy.
The governor's remarks were made Tuesday during a conversation with Chicago Public Education Fund board member Mellody Hobson, according to the Chicago Sun-Times. 
Rauner has suggested giving municipalities the ability to declare bankruptcy in his turnaround agenda, and a bill has been introduced in the capital. 
"The question is whether there's any momentum from the legislature to do that," Karp said of changing Illinois law to allow CPS to file for Chapter 9 bankruptcy. "My understanding is that some conservative groups think it's a good idea, but few other people do."
Loury said given Rauner's background in restructuring struggling firms in the private sector, his idea shouldn't come as a big surprise. Loury thinks when units of government are struggling with deep financial woes like CPS, every option should be discussed.
"However,  there has to be a great deal of caution, time, attention, and analysis done to make sure there are no better options out there [than bankruptcy]," Loury said.
According to the Sun-Times, Chicago Board of Education member Carlos Azcoitia said CPS is "taking measures to be able to prevent [bankruptcy] and be able to get our house in order."
View a map of municipal bankruptcy authorizations by state.