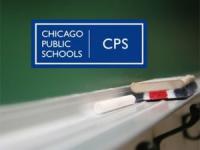 Chicago Public Schools is under federal investigation, the school board chairman confirmed today. While the feds aren't divulging any information, speculation is swirling around Chicago Public Schools CEO Barbara Byrd-Bennett and her ties to a private for-profit education consulting company.
High-level sources within CPS confirm the investigation involves a $20 million no-bid contract to SUPES Academy, to provide leadership training to school principals. The company employed Byrd-Bennett as a consultant before she took her current job. 
Board of Education President David Vitale released the following statement:
"Yesterday the Board of Education was made aware that federal authorities are investigating a matter at CPS and have requested interviews with several employees. We take any allegation of misconduct seriously, and we are fully cooperating with investigators who requested that we not discuss any specifics regarding the ongoing investigation."
Mayor Rahm Emanuel was asked about the investigation today. He said Byrd-Bennett informed him briefly yesterday, but didn't tell him what it was about.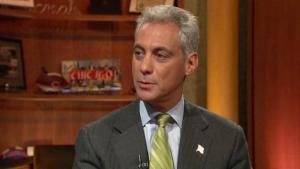 "It's an ongoing, active, federal investigation at this time," Emanuel said. "As part of that investigation by the federal authorities, they asked us not to give a lot of information out, even though we don't have a lot of information, and we're going to honor that."
When pressed on whether or not the investigation involved Byrd-Bennett, his hand-picked CEO, and whether she still had his confidence, the mayor responded, "I can't answer that. It's a CPS matter."
The contract was entered into in the summer of 2013. It got the attention of then-CPS Inspector General James Sullivan, who opened an internal investigation. Catalyst Chicago, an education magazine, first reported on the connection between SUPES and Byrd-Bennett. The article also discovered that Byrd-Bennett didn't disclose the connection on financial forms and that Byrd-Bennett had ties to another for-profit educational company run by the same people and might have been working there while she was at CPS.
The contract also raised questions because it was no bid, according to Catalyst Chicago, when there were several other organizations that provided similar services.
"There's a lot of questions as to why this contract didn't go to the many universities in the city of Chicago who have long done principal training and who know Chicago," said Catalyst's Sarah Karp. "There's a lot of financial suspicion between this organization and Barbara Byrd-Bennett. These lines seem like they're too entangled. Then, once Barbara Byrd-Bennett leaves CPS, is there a job waiting for her? I'm thinking the investigators have some hard evidence that these lines were crossed."
It is unclear whether anyone at SUPES Academy has been interviewed as part of this federal investigation. SUPES Academy issued the following statement:
"Federal investigators have informed SUPES Academy of an investigation involving the Chicago Public Schools and have obtained records and files.

SUPES will of course cooperate with this investigation. At the same time, the company stands behind the countless hours of training it has provided to Chicago Public Schools principals. Principals are the key to improving schools and SUPES' peer-to-peer leadership training shares the best practices of school leaders from around the country.

Because this is an open investigation, we will not be commenting any further."