Gov. Bruce Rauner and legislative leaders are trying to find ways to close a gap in the current year's budget and will soon start debating the governor's austere proposal for the coming fiscal year. We talk with State Rep. Ron Sandack and State Sen. Heather Steans about what to expect.
---
Now that Gov. Bruce Rauner has released his budget proposal for the upcoming fiscal year, lawmakers and constituents have had a chance to parse his plans for closing a $6 billion budget gap. Rauner's budget increases money to K-12 education, but includes cuts to just about every other area of the budget and relies on billions in savings from a pension reform plan that could likely face a legal challenge.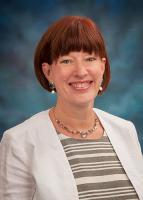 "I don't know if anyone thinks we can realistically achieve that pension savings from a new bill this quickly, given [that another pension reform bill] is still in the courts," said Heather Steans, a Democrat who represents parts of Chicago's far north side in the State Senate. "Given that the budget, with no new revenue, includes $2.2 billion of what I would say are pretty fictitious savings, it feels like a non-starter. I don't think it's an honest budget."
Rauner's budget contains proposals that could be a tough sell for some members of his own party, including those who represent suburban districts (which could see a drop in state funding) and areas with high union membership. But State Rep. Ron Sandack, a Republican from Downers Grove, says no legislator will be immune from upset constituents.
"This budget will affect every Illinoisan in one way or another, and it will hit some of them particularly hard," Sandack said. "That's difficult for politicians to deal with, because they want to do good things, and show results, and say, 'Look what I brought you, this is how we made your lives better.' In this instance, we have to say, 'To make your life better, we're going to have to go through some really difficult times.' That's not easy."
Both Steans and Sandack agree the upcoming budget presents opportunities to get Illinois on solid fiscal ground. But they disagree on the approach. Steans says Rauner's budget calls for shared sacrifice but doesn't ask enough of Illinois' wealthiest. Sandack says new revenue isn't necessarily off the table, but that state government reform has to come first.
Steans and Sandack say they're both optimistic that the governor, along with leaders and members from both parties, can make budget negotiations a priority. Despite the anticipated bipartisan efforts, some lawmakers say this year's session has the potential to drag on well into the summer.