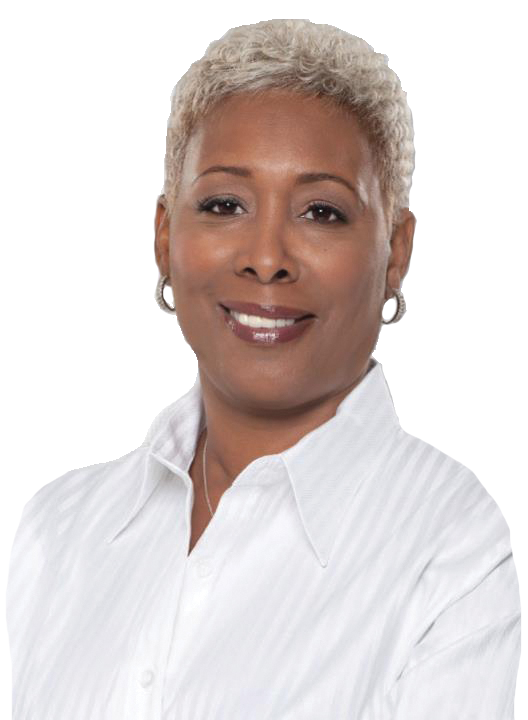 Ald. JoAnn Thompson (16th) died Monday night of heart failure. Thompson, 58, overcame alcoholism and homelessness and was seeking a third term on the Chicago City Council, representing parts of Englewood and Back of the Yards. 
During her tenure, Thompson sought to revitalize her community. She helped establish the 16th Ward Music Festival and worked to bring Whole Foods to the Englewood neighborhood. According to her website, she also helped bring security cameras to several local schools, secured $3.5 million in renovations for Oliver Wendell Holmes Elementary School, and sponsored or co-sponsored more than 150 pieces of legislation.
According to the Chicago Board of Elections, her name will be removed from electronic voting machines, and she will not appear on the Feb. 24 ballot. Because reprogramming electronic voting machines could take several days, paper notices will be placed on all touchscreens. Absentee ballots will be reprinted and re-sent, and election officials will honor any second ballots submitted.
On Tuesday afternoon, according to the Chicago Sun-Times, Thompson's attorney sent a letter to Board Chairman Langdon Neal, suggesting her name legally belongs on the ballot. If her name remained on the ballot, and she received a majority of votes, the mayor would hypothetically be able to name her replacement.
Thompson's challengers include Ald. Toni Foulkes (15th Ward), Cynthia Lomax, Jose Garcia, and Stephanie Coleman. Coleman is the daughter of former Ald. Shirley Coleman (16th), who Thompson defeated in 2007. The Sun-Times originally endorsed Thompson for re-election, but has since switched their support to Ald. Foulkes. The Chicago Tribune endorsed Coleman.
View a timeline of Thompson's life and career.
View a map of the 16th Ward.
Read statements from Illinois officials in regards to Thompson's passing.
Mayor Rahm Emanuel:
"With the passing of Alderman JoAnn Thompson, Englewood has lost a tireless advocate and Chicago has lost one of its dearest friends. Alderman Thompson made it her mission to bring jobs, economic empowerment, and educational opportunities to every child and family in Englewood. Her caring spirit and constant smile made JoAnn someone who you wanted to be with and her values defined what it means to build one future as one Chicago. We are saddened by her loss but thankful for the life she lived and the service she gave to our great City of Chicago.

Amy and I join the entire Chicago family in sending out deepest condolences to JoAnn's own family, her many friends, and her constituents during this difficult time."
Debbie Blair, chief of staff to Ald. JoAnn Thompson:
It is with heavy hearts that we confirm Alderman JoAnn Thompson passed away yesterday, surrounded by her family, friends, and lots of love from the greater Englewood community which she served with devotion to her final day. JoAnn suffered a sudden heart failure, finally succumbing to a health battle that she fought with the same courage and grace for which she was known and loved throughout her wonderful life. Her family deeply appreciates the kindness and good wishes that have already come from all quarters of our wonderful city and they ask for privacy during this difficult time as they prepare to say a final goodbye to our dear friend JoAnn.
Ald. Toni Foulkes:
"I am deeply saddened to hear of the passing of my colleague Ald. Thompson. We worked together as members of the Black Caucus on many important policy initiatives since we were both elected in 2007. I admired her fierce commitment to the constituents and communities of the 16th Ward. My prayers are with Ald. Thompson's children and grandchildren."
U.S. Rep. Robin Kelly:
"I am deeply saddened to learn of the sudden passing of Alderman JoAnn Thompson. Alderman Thompson's life was a progression of impassioned battles, beginning with her triumph over her personal struggles and culminating in her determined drive to bring economic opportunity and prosperity to her communities. She was a true public servant who genuinely cared about people and worked hard to improve their lives. My thoughts and prayers are with Alderman Thompson's children, grandchildren, as well as her devoted friends and co-workers."
Englewood Political Taskforce:
"Hal Baskin along with the Englewood Political Task Force sends its heartfelt condolences to the family of 16th Ward Alderman Joann Thompson. Upon learning the news early this morning Keith Harris group spokesperson said, 'Our hearts our heavy and our prayers go out to the family, especially Hal who has run against Alderman Thompson in previous elections.' Hal Baskin and the Englewood Political Task Force will do whatever we can to ease the pain for the family and the Englewood community."