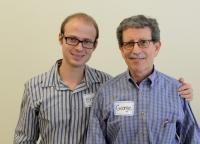 As baby boomers age, the rate of Alzheimer's disease climbs steadily. The Cognitive Neurology and Alzheimer's Disease Center at Northwestern's Feinberg School of Medicine runs The Buddy Program which pairs Alzheimer's patients in the early stages of the disease with first-year medical students. The goal is to add a human dimension to the students' scientific and clinical studies. 
---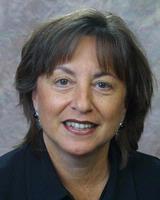 Read an interview with Professor Sandra Weintraub, of Northwestern's Cognitive Neurology and Alzheimer's Disease Center.
Can you tell us about your department?
We are a multidisciplinary center, and we have two major arms. There's an academic research arm, which contains many at Northwestern who are involved with many levels of research. The levels include The Buddy Program, which looks at quality of life for patients and their caregivers.
What work is happening in the field of Alzheimer's research at Northwestern?
Up to this point in time, we haven't really had any biological tests to say, "Yes, this is Alzheimer's in the brain." It's unlike other types of medicine where you can do a blood test. You can't just go into the brain.
We're also doing a research study, clinical trial A4. A4 stands for Anti-Amyloid Treatment in Asymptomatic Alzheimer's Disease. It's a landmark study. Up until now, every treatment for Alzheimer's has been targeted to people who have the disease or on their way to it. By the time you start showing mild symptoms, the disease has been in your brain for 15 years. We're trying to find people who have elevated amyloid levels to give them medication that acts against amyloid.
It's kind of a milestone-type of study. Up to now, the trials with people with Alzheimer's have failed because once brain cells are dead, you can't bring them back. The amyloid wreaks havoc on the brain cells. Lots of brain cells have died by the time you show symptoms. We need to get in there before you have a memory deficit.
What other research is taking place?
Alzheimer's is not the only brain disease that causes dementia. Frontotemporal degeneration (FTLD) is a different kind of disease, and it strikes much younger than Alzheimer's. And these individuals don't have memory loss. They have a total personality change or they lose their ability to speak properly.
This sort of disorder lags behind Alzheimer's. It doesn't have a lot of attention because it's not as common. We're trying to work together with centers across the country to better understand Frontotemporal degeneration and begin to identify some of the biological changes we can target with medication.
Is Alzheimer's a growing issue for the United States?
Alzheimer's is a big problem, because the population of those older than 65 is continuing to grow.
Our population has a lot of older people. And the downside of having so many people getting older is the burden on health care is going to be unmanageable. We can't take care of all those people who are going to be totally dependent. And if you look at the funding, there's not much priority.
In the long run, where does Alzheimer's research currently stand?
I think this A4 trial is critical. If it fails to give us the results we think it's going to give us, we'll need to go back to the drawing board and figure out what else we can target. Because it's not just a single thing, like strep, where you have a bacteria to focus on.
There are multiple pathways that lead the brain to create excess amyloid, such as brain injury. Anything that injures the brain, inside or out, increases the chances, like a stroke or diabetes. Amyloid is the key one. If that's not the answer, then we'll have to look for other explanations. Still, we are so far ahead than we were at the end of the '70s, in terms of early detection.
When I first started, there was nothing we could do. People were coming to us at the end of their illness. They needed care within a year of being diagnosed. Now, everyone is so aware, and it's coming to people's attention earlier and earlier.
Northwestern is involved with a number of quality of life programs where we work with individuals early on in the illness, like with The Buddy Program. It gives the patients an opportunity to be a mentor and gives the buddy a chance to learn about Alzheimer's in its early stages.
Thirty years ago, medical students would meet patients at the very end stage of the disease. But today, they know those with Alzheimer's have an active life other than just living with their disease. Northwestern also has The Memory Ensemble with the Lookingglass Theatre, which has Alzheimer's patients doing improvisational theater. They're like you and me. You wouldn't know there was this disease eating away at their brain.
Interview has been condensed and edited.