Chicago Public Schools Inspector General Nicholas Schuler says CPS employees orchestrated a plan to steal nearly $900,000 from the district. Other findings include unethical conduct and possible criminal behavior, according to a new report. We'll talk with the Inspector General about what was happening, how it could have been stopped, and what needs to change going forward.
In Fiscal Year 2014, the Office of the Inspector General received 1,335 complaints. View the graphs below to view the types of complaints received and the proportion of those types of complaints to total complaints.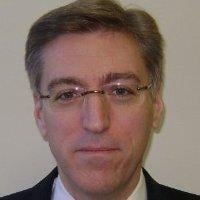 Read an interview with Schuler.
What were some of the key findings of the report?
The first one is a major theft scheme involving an employee at a high school. We found about $900,000 in thefts of school property committed over a four to five year period and broken down into two separate schemes. In one, he was using vendors, and in another, using a handful of employees. He made fraudulent reimbursements to himself and fraudulent reimbursements to others. In some instances, money was funneled back to him, or at least a portion of it was funneled back. On the vendor side, he was opening fake purchase orders for a myriad collection of vendors and getting kickbacks in a significant amount, around $600,000 to $700,000.
What was most shocking to you?
That scheme was on the business operations side of CPS. There are other things we found that go to the core of what CPS does that are just as alarming. We have people committing fraud, CPS employees among them, trying to fraudulently enroll their kid or gain an advantage in the selective-enrollment high school process. That's something that touches on everybody who lives in Chicago. There are only a handful of select schools, so the fact that people are cheating their way in is particularly egregious.
In another case that bears a lot of importance, we found that two high schools had been misclassifying people later found to be dropouts. They were misquoting them as transfers, either to another school inside Chicago but not CPS, or outside Chicago altogether. Some of the people, they were writing in the file that they were GED transfers, but they really were dropouts.
A compounding problem is the verifications for all of these kids were being falsified. An audit of the files found no support whatsoever to prove the transfers ever happened. It raises questions as to whether more people were being falsely classified as transfers.
There is also a subset of kids classified as transfers to Mexico with no mention of what Mexican school they went into, just hearsay references to neighbors as a source of information in the file. That raises questions as to whether those kids were also dropouts and got swept under the rug.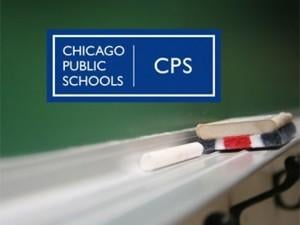 What can be done to prevent this kind of behavior?
A big part of our role is to make recommendations and have follow-up discussions with CPS and the Board to make sure there's adequate controls and monitoring. That's part of it, and exposing weaknesses and soft spots and drawing public attention to it, hopefully adequate attention is paid to make sure these things are shored up.
What do you want people to take away from this report?
There are rules to be followed to ensure a fair process for everyone, whether it's students applying to a school or vendors seeking a contract. There are rules to be followed, and there will be ramifications if they fall short. People know there's somebody minding the store.
Do you think there were viable tips that you weren't able to pursue?
Undoubtedly, there always are. If we had more resources, there were more cases we would have looked at.
---
Highlights from the Report
Major Purchasing and Reimbursement Schemes and Related Cases
Four OIG investigations determined between late 2009 and early 2014 that a school operations employee who worked at two high schools (which sources have identified as Michele Clark High School and Gage Park Academy) orchestrated multiple fraudulent purchasing and reimbursement schemes that resulted in the theft of $876,427. The scheme involved CPS employees and vendors.
In one of the schemes, the OIG determined that either all or substantially all of the $581,947 that CPS paid to two business owners via numerous CPS vendor companies for goods and services to be provided to the two high schools were stolen, and the goods and services were never provided. According to the report, the employee received more than $122,000 in cash deposits during this scheme.
Fraudulent Admissions at Selective-Enrollment High Schools
One investigation by the OIG determined an elementary school teacher got her daughter into a selective-enrollment high school by lying about where she lived. If the correct address had been used, the daughter would not have been admitted to the school. The student was able to graduate from the school in 2014, and the OIG has filed charges to fire the teacher.
Another investigation found 12 students falsified their addresses in order to be admitted to six selective-enrollment high schools. Six CPS employee parents were responsible for falsified applications. Eight of those students were disenrolled after discharge hearings, and one student was voluntarily withdrawn by the parent in lieu of a hearing. Two students were able to stay at the schools due to OIG findings that showed had their correct addresses been used they would have received admission. One case was dismissed by CPS.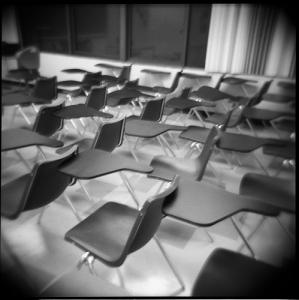 High School Dropouts Masked as Transfers 
From 2009 to present, a high school improperly recorded 296 dropouts as transfers. According to the OIG report, the miscoding of GED dropouts as transfers was done to reduce the school's reported dropout rate since transfers are not counted as dropouts. Internal notes reviewed by the OIG indicated that the students had left school to pursue GED certificates. Illinois law says students who leave school to attend a GED program are dropouts, not transfers.
Many students were recorded as transfers when there was no proof documenting the transfer. The OIG also found a large group of students were listed as "transferred to Mexico" without proof or confirmation that those students had moved to Mexico and/or enrolled in school there.
A separate investigation found another high school improperly recorded 18 students who purportedly left school to enroll in a GED program as transfers. The report stated the miscoding appears to have been done to lower the school's reported dropout rate.
Coding of Tardy Students
A high school didn't report students who were more than 15 minutes late as being tardy. Instead, students were sent to a first period detention and were coded as attending a "school function." During the 2012-2013 school year, an OIG investigation found 10,306 "school function" codes were entered for students' first period attendance records.
Teachers Also Employed as Police Officers
Two full-time CPS teachers were found to also be employed as full-time Chicago Police officers. While an investigation did not find any evidence of "double-dipping," the OIG recommended that CPS prohibit teachers, assistant principals and principals from employment as police officers.