Congressman Mike Quigley stops by to talk congressional priorities and the tone that was set by the spending bill passed over the weekend.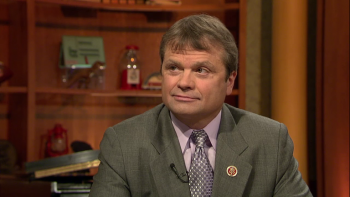 Easing Washington Gridlock
President Barack Obama signed the $1.1 trillion spending bill passed by Congress late Tuesday. The bill will fund most government operations through September of next year. The bill's passage demonstrated a rare moment of bipartisan cooperation by Congress in order to avoid another government shutdown.
"More important is the fact that the Speaker came more to the middle to compromise and get the spending bill passed," said Rep. Mike Quigley (D) Illinois.
While some see this as a step in the right direction, the legislation contains a number of special interest giveaways. One of the most noted actions in the legislation is the dialing back of restrictions on derivatives trading by banks. Some worry that this is a sign of things to come when Republicans take over both the House and Senate in January.
When asked about the banking provision in particular, Illinois Republican Sen. Mark Kirk responded in a statement that, "this bipartisan legislation prevents a government shutdown and will fund priorities throughout Chicagoland." 
The law also placates those lawmakers that decry President Obama's executive order on immigration by only funding the Department of Homeland Security through Feb. 27.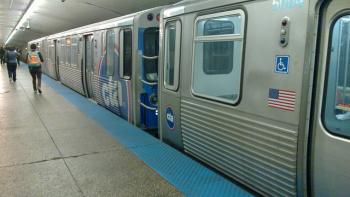 However, the bill also allocates funds for Chicago area mass-transit and roadway projects. The funding comes at a time when Chicago Transit Authority is working to attain grant money necessary for the revamping of the Red and Purple Lines.
According to authority officials, the modernization plan aims to cut travel times in half and accommodate ridership growth. The project itself is projected to cost approximately $4.7 billion with at least $1.5 billion coming from federal coffers.
While transportation projects can get underway in the short-term, Quigley would like to see the fruition of a long-term transportation agreement that has eluded Congress in the past few years.
"This takes us in the direction we want to go for the next 50 years," said Quigley. "It's a big unexplainable issue why we haven't been able to get it done. It's a question of leadership."
View a timeline of Quigley's career.
-- Timeline by Travis Cornejo