Congressman Aaron Schock talks about the issues facing the new Congress and much more.
View a timeline of Schock's career.
-- Timeline created by Travis Cornejo
---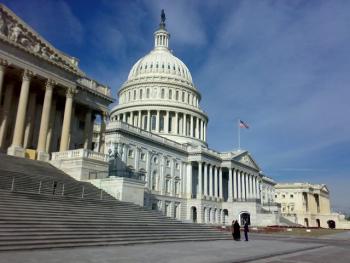 More Money, More Problems?
Congress worked to pass a $1.1 trillion spending bill over the weekend. Some are concerned with the amount of special interest goodies the legislation includes, while others are simply thankful that Congress got something done and avoided another government shutdown. Check out some of the main points of the bill that funds most of the government through September, and what voters should be honing in on as the 114th Congress takes control in January.
Banking Leeway and Food Stamps
Wall Street lobbying efforts paid off as the spending bill includes a measure that rolls back restrictions on derivatives trading, a provision found in the Dodd-Frank Act of 2010. Some worry that this win for the banking industry is just the beginning as Republicans take control of both the House and Senate in 2015. "The big banks – they're back," said Sen. Dick Durbin, the Senate's second-ranking Democrat.
But Congressman Mike Quigley said that while the bill isn't perfect, the fact is something got done.
"You saw strange bedfellows and alliances…but what is important is the Speaker came more to the middle to compromise and get the spending bill passed before the deadline," said Quigley, House Representative for Illinois' 5th Congressional District.
Also included in the bill was a $332.4 million cut to food stamp spending. This amounts to a 3 percent decrease in the program.      
Defense Funding 
The Department of Homeland Security is funded only through Feb. 27, 2015. Republican leaders sought short-term funding to placate conservatives looking to defund President Barack Obama's executive order on immigration.
But Homeland Security Secretary Jeh Johnson slammed the temporary funding measure known as a continuing resolution. Johnson cited the surge in illegal migration at the southern border of the U.S. this year as reason for funding the department through 2015.
The bill also includes $64 million for the Defense Department's overseas operations, as well as $5.5 billion for anti-Ebola efforts.
Next Stop
The bill was approved by the Senate Saturday in a 56-40 vote and now heads to the White House for presidential signature.