Chicago Deputy Mayor Steven Koch joins us to discuss booming downtown development and job growth, and the city's new minimum wage.
---
There are an estimated 4.7 million jobs in the Chicago area, according to the Chicago Metropolitan Agency for Planning. Since 2011, the city has added 73,130 jobs, according to preliminary 2014 employment data released by the Illinois Department of Employment Security. That data also shows a 2 percent increase in private-sector employment in the Chicago metro area. In Chicago, it increased by 1.7 percent.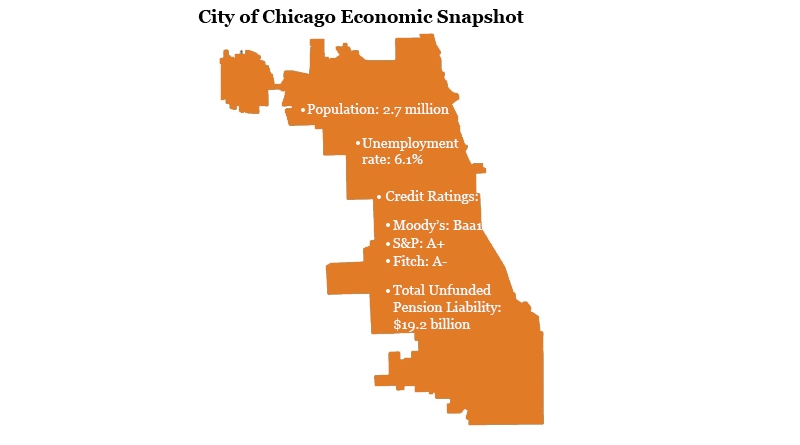 Unemployment levels have been decreasing nationwide as the economy recovers from the 2008 recession. The chart below compares Chicago's unemployment rates to peer regions identified by the Chicago Metropolitan Agency for Planning. Click on a city to learn its unemployment rate and poverty rate for 2013.
View Koch's career timeline.
– Timeline by Rhyan Kronzer