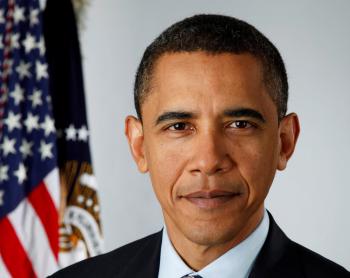 Chicago is officially the site of a new research lab specializing in digital manufacturing. President Barack Obama announced Tuesday the creation of four institutes that are a part of his over-arching plan for a network of 45 research hubs dedicated to advancing American technology and innovation.
Chicago's Digital Manufacturing and Design Innovation lab, or Digital Lab, will be managed by the nonprofit UI Labs and funded through a series of public-private partnerships. The hub is planned for a Goose Island location set to open at the end of this year.
In order to meet the federal grant's proposal requirements, UI Labs worked to raise $250 million in pledged funding from 73 contributing partners. One-third of the funding comes from the manufacturing industry, while the rest was raised through universities, public and private businesses, and state and local funding.
Gov. Pat Quinn announced the State of Illinois will be contributing $16 million while $10 million will come from City of Chicago coffers, according to Mayor Rahm Emanuel. The federal grant for the hub totals $70 million.   
The Digital Lab will work to enhance digital capabilities for designing and testing new products, ultimately reducing the time and cost for new innovations. The lab will also house a manufacturing commons, similar to the 1871 tech incubator in downtown Chicago that connects entrepreneurs and fosters new business models.
"The Digital Lab for manufacturing will be the flagship for design and innovation technology in the U.S.," said Caralynn Nowinski, chief operating officer and interim executive director of UI Labs.
According to Nowinski, the University of Illinois-affiliated nonprofit has been pushing for investment in manufacturing technology for a number of years, and the Digital Lab will now make that need for innovation a tangible presence in the city.
"We are also going to be a destination for researchers, industry leaders, businesses and the community members to collaborate on problems related to manufacturing," Nowinski said.
The Digital Lab already has more than 500 supporting companies and organizations dedicated to the project.
Nowinski and Deputy Mayor Steven Koch join us with more details on digital manufacturing.