The price tag for the new DePaul University arena slated to be built on the near south side appears to be growing dramatically -- as much as 75 percent more than the original estimate. The board overseeing the project is set to vote on the contract Tuesday morning, and a spokesperson has said the venue will not cost as much as some sources have warned. We hear from Crain's Chicago Business reporter Danny Ecker.
View a slideshow of arena renderings.
---
Below, a map of the proposed site.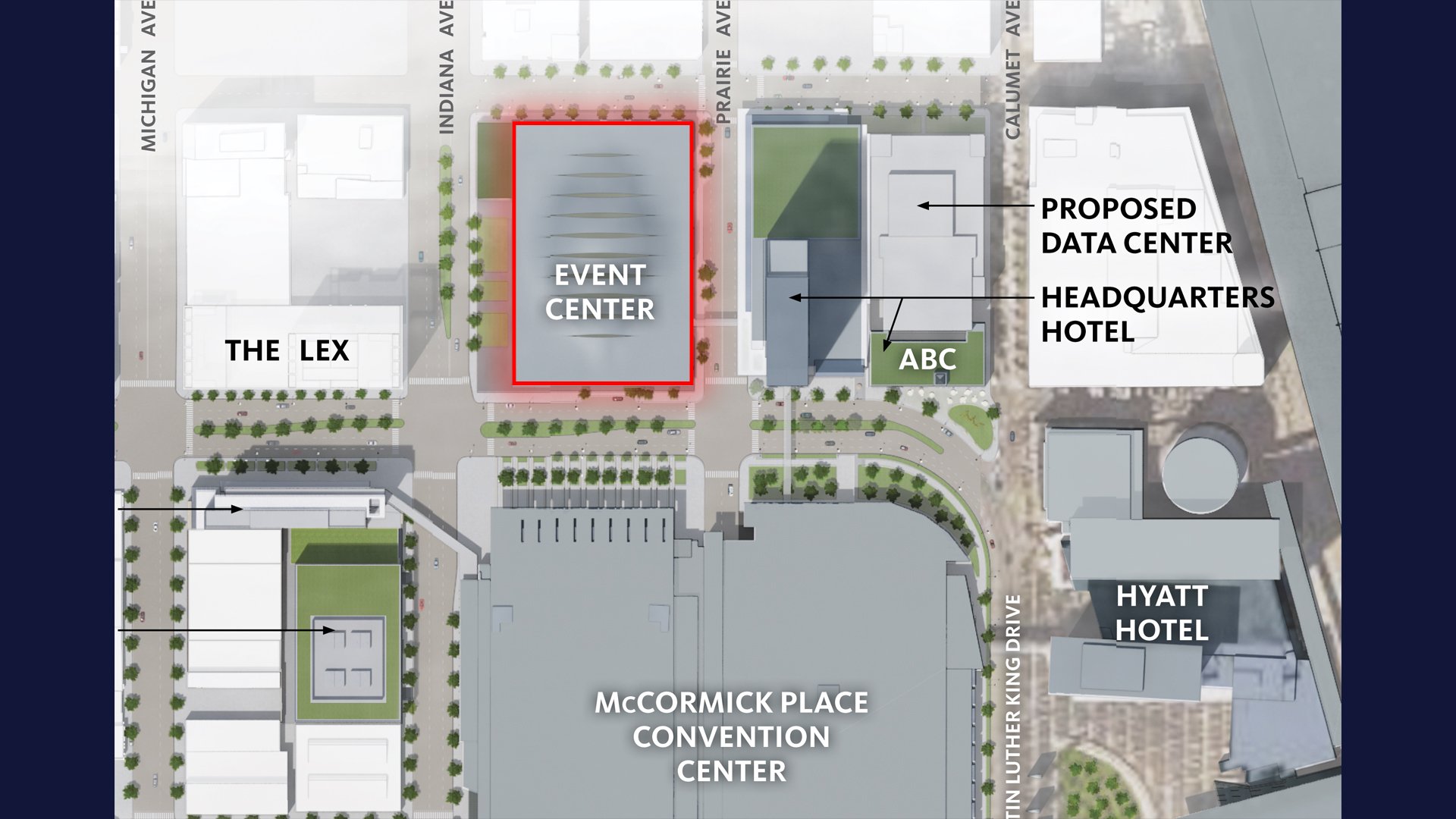 ---