State Sen. President John Cullerton and Minority Leader Christine Radogno sit down with Phil Ponce to look at legislative priorities including raising the minimum wage, the future of the state's temporary income tax, controlling the state's budget woes, numerous pension fixes, and the future of ride-sharing in the state. We'll preview the Fall Veto Session and how the leaders plan to work with Governor-elect Bruce Rauner once he takes the oath of office in January. 
Read an interview with Kent Redfield, professor emeritus at the University of Illinois at Springfield, about his opinion on the relationships between Governor-elect Bruce Rauner and the General Assembly.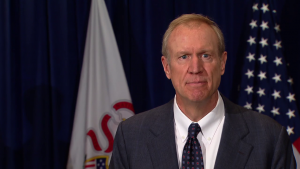 Governor-elect Bruce Rauner sat down with Illinois House Speaker Mike Madigan and Illinois Senate President John Cullerton today for two hours. What does that say about the trio's relationship? 
I think there's potential for them to work together, not on every issue, but certainly there's potential for them to work together on some issues. House Speaker Mike Madigan and Senate President John Cullerton, they're professionals, and they understand political campaigns and also understand about governing. I don't believe Cullerton has been [president] when we've had a Republican governor. The Speaker has been there with [former governors] Jim Thompson and Jim Edgar, during periods when we've had [Republican] governors and Democratic legislature or at least one chamber… It could be a disaster because the governor's obviously a strong personality and the governor-elect is a strong personality; Madigan and Cullerton are strong leaders and have strong control over their Democratic caucuses. 
If they end up butting heads, it'll be pretty unproductive. It's in everybody's interest to solve the short-term and long-term budget problems. In two years from now, legislative leaders will be perceived as getting Springfield working and things are getting done. If things are going well two years from now, there's reason to reelect everybody, which is what the two leaders would certainly want. 
The office of governor, on paper, is extremely powerful compared to other governors in other states. [Illinois] has very strong executive power. A governor can do a lot, but [he] can't pass budgets by himself [and] can't amend the tax code by himself. I'm always cautiously optimistic with the clear understanding that the wheels could really come off if they don't find a basis for working together and develop some trust in both directions. 
Legislative leaders have said they will not call for an extension of the temporary income tax set to expire Jan. 1, yet Rauner campaigned against raising the income tax. Later he switched his position to saying he'd support a rollback of the income tax. What will Rauner do about the income tax after he's sworn in?
I suspect what you're going to see is the income tax will fall to 3.75 percent and see a bill raise it back up to, say pick a number, 4.75 or 5 percent, to be phased out over a period of time, say three to four years. That would be my guess. You just can't take that size of a hit in the state budget. You need some breathing room. Clearly, Democrats are going to demand that it have Republican sponsors and votes, which can be a difficult sell to Minority Leader Christine Radogno and Minority Leader Jim Durkin. In addition to [more] revenue, you may have Speaker Madigan and the Senate president pushing arms to get Democrats on budget bills that cut social services more than they would like. You have to come from both directions.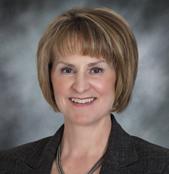 How will Rauner get Minority Leaders Radogno and Durkin, as well as other Republicans on board with that?
It's got to be in context. I think people on the outside understood how bad the situation [in the state] was, and neither candidate running for governor would say how bad the situation was. But if you look at the numbers from the Civic Federation and Institute of Government and Public Affairs at the University of Illinois, the revenue and cost spending curves together [don't match up] even with revenue from tax increases. You have to cut spending and find more revenue. 
[Rauner] is the new governor and wants his party to provide support and breathing room, but that may also have to be coupled with workers comp reform, business regulation, and Democrats may be getting a deal involving the minimum wage, if some Republicans, not all of them, vote [in favor] of the tax bill. You got to be getting things done that are helpful in terms of the business climate and long-term fixes in terms of taxes. 
When you're the new governor, who financed your own campaign in addition to the state Republican Party, you've got some leverage. And he can be very helpful to candidates running for the legislature in the future through money he can raise and through the state Republican Party…Gov. Quinn was never good at leveraging power that exists within the office of governor. You have to look at [former governors] Thompson and Edgar. Those governors really understood how to leverage their office in ways that gave them clout within their own party in the legislature.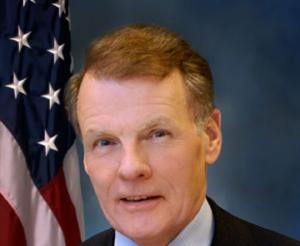 How does the change in leadership with Rauner coming in affect the Illinois General Assembly?
If [Democrats] can reach agreement among their members, then they can do things and have been able to do things without the governor. Obviously, they've worked with the governor. At times they've been able to work around the governor and to do it without any Republican votes. They have not had to take the Republican caucuses into consideration as much. Now, [Democrats] have a clear majority in both chambers. Ultimately, a governor can veto legislation, so [Democrats] have to share power with the Republicans whereas before they did not.
It's complicated to get stuff done. It'll probably take some roll calls for Democrats to do things they don't like and roll calls for Republicans to do things they don't like to get things done. Democrats have been in a position to make decisions on their own, and Republicans were free to vote against everything they wanted and propose policies that may or may not make sense but made good for public relations, for better or worse. With a Republican governor, the dynamic is going to mean [there will need to be] participation by both Republicans and Democrats. It's a very different situation since Democrats have been in control of everything since 2002. It's the same legislature, the same leaders are in control and super majority, but having a Republican governor changes the dynamic. In some cases, it will change dramatically, and some cases it's not as big of a difference as you would think.
Interview has been condensed and edited.
View career timelines for Cullerton and Radogno.