Slow Roll Chicago aims to make bicycling as popular on the south and west sides of Chicago as it is on the north side. They want to change African American perceptions of cycling, invite others to take a fresh look at their communities, and convince the city to invest in the bike lanes and Divvy stations that help make a community more "bike-able."
---
View a slideshow from Slow Roll Chicago's most recent bike ride.
Photos courtesy of Slow Roll Chicago
Slow Roll Chicago is one of a dozen organizations based off of Slow Roll Detroit. Read an interview with Mike MacKool, co-founder of Detroit Bike City/Slow Roll Detroit.
Can you tell us more about Slow Roll Detroit's founding?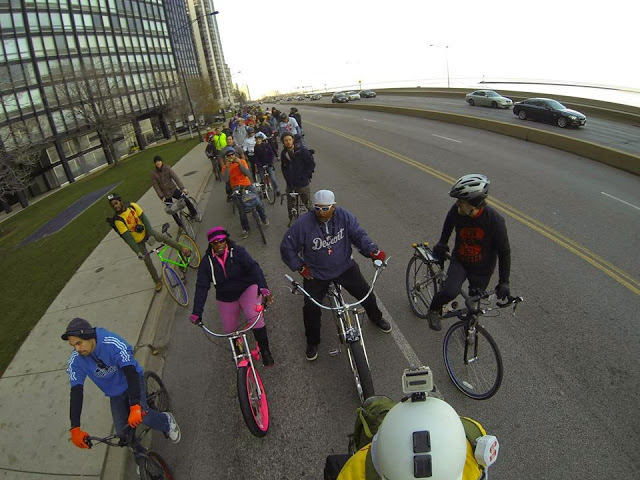 Me and my partner Jason Hall, we started it off as a small bike club.
We formed a group of guys that wanted to ride together. From there, we just wanted to be more involved with the cycling community and the city of Detroit in general.
We started with 10 guys doing weekly rides. It kind of just developed from there—a very natural evolution. It went from "Hey, we're a bike club" to an organization that does community events and sort of builds a community amongst itself.
Four years later, has the mission or goal changed?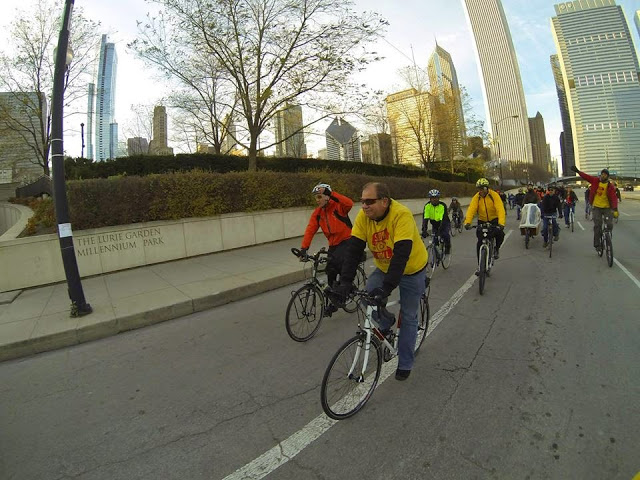 Absolutely. Initially, it really was just an excuse to ride bikes with friends, but this natural evolution kept taking place. Each year, there was a new step or challenge we overcame.
At the first year, we had 40 members max. And we realized we were doing something more than a ride: taking people to new neighborhoods and experiencing the city in new ways.
In year two, when people came back with friends, we recognized the potential of 100 people. There was a lot of impact going on. There was a stark realization of the benefits for both the riders and the communities we were riding through.
We really wanted to cultivate what we were building and growing. It's our ride that we started for everyone. We cultivated the meaning and the feeling. We created an all-inclusive atmosphere and really ran with it. The third year is when it blew up, going from 140 riders to 1,700.
As the size of the rides grew, how did that change the experience?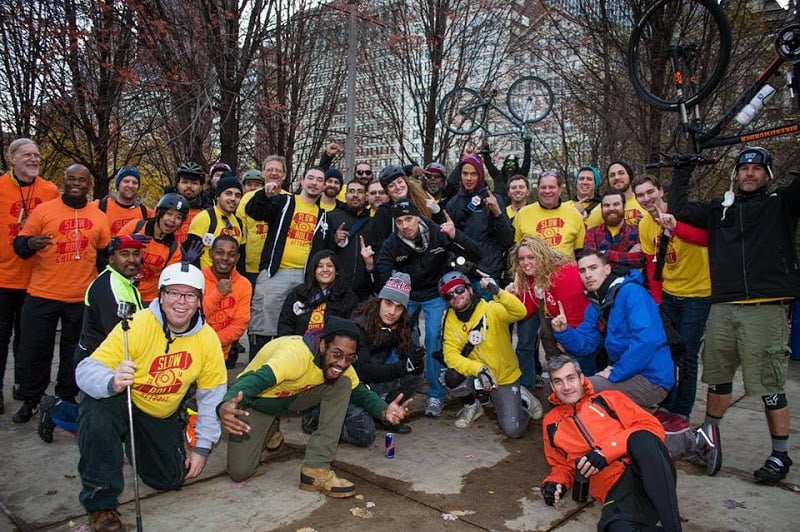 Internally, we had to cultivate what we were doing and create rules. We couldn't have a loose system, but a structured order of operations. We had to decide, do we let this run as its own thing? Or do we cultivate a sense of responsibility for the riders?
With the growth, we had to adapt to what kind of ride it was and make it as safe and smooth as possible. And it really opened our eyes to what kind of impact we were having, like with traffic.
From the rider experience, we ride less miles. A group of 1,700 can do 12 or 15 miles. With 4,500, it just takes a really long time to leave from a spot and get to another spot. Now it's shorter distances, about 10 miles.
Do you work with organizations in other cities to help establish their own Slow Rolls?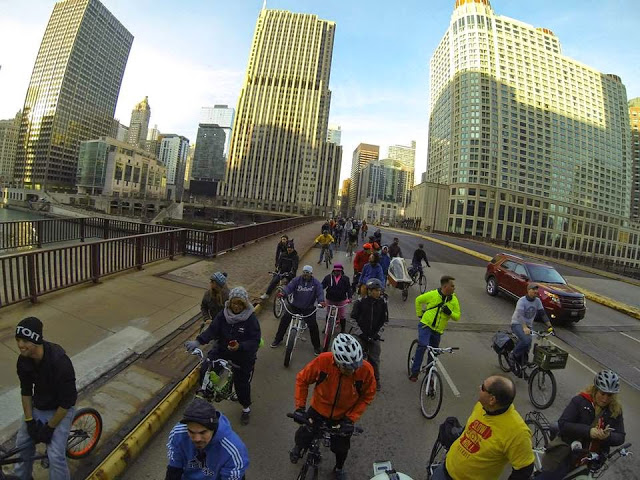 We have about 12 established cities all over the world. There are about 100 cities waiting in line. Our process is based on people contacting us, showing interest and motivation. It's a long process.
With the Apple commercial, since then we get emails all over the world, people wanting to get involved. It's just a long process, figuring out who's serious and who's just writing to say "Hello." But we're knocking them down. We're working with each of them.
Any words of advice for Slow Roll Chicago?
Those guys are doing a great job. They really understand the meaning of what it can be for a city or community.
The biggest word of advice: Instill a strong sense of ownership, pride, and responsibility for the people on the bike ride. Because the more people love it, the more they're going to work for it. That's how you build a team of volunteers.
View the Apple commercial with Slow Roll Detroit.
Read a comment from the Active Transport Alliance.
We're thrilled to see Slow Roll off to a great start in Chicago. Slow Roll's mission of using bike rides to strengthen neighborhoods and connect people is taking bicycling to its next evolutionary step. After all, bicycles are the perfect tool to help people get to know their communities and one another. The savviness of the organizers and their ability to bring diverse groups of people together will ensure that Slow Roll Chicago continues to take root and transform communities in the process.

Active Transportation Alliance spokesperson Ted Villaire