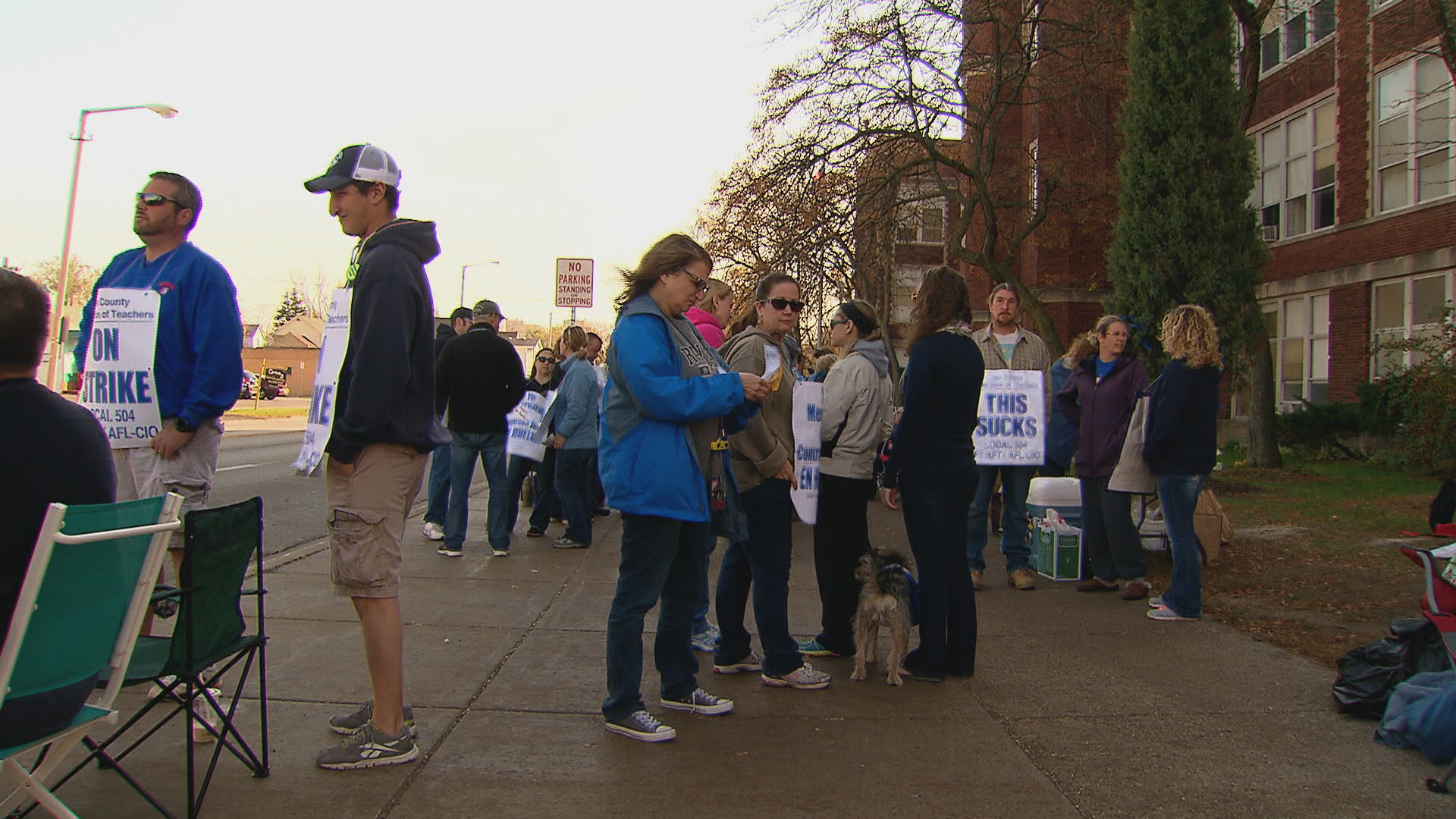 Representatives for the Lake County Federation of Teachers say if the district's latest proposal mirrors the teachers' latest proposal, then this could all be over fairly quickly. But an attorney for the district says the two sides are still pretty far apart.
The issues are largely salary and health insurance coverage, but also contract length. The district is proposing a two-year contract while the union would like three years.
"A three-year contract has always been the norm," said Waukegan Teachers Council President Kathy Schwarz. "It creates consistency and stability for our teachers. And over the last four years when we've been negotiating well into the school year, every single year we've lost a lot of our great teachers."
For salary increases, the union would like to see 3.5 to 6.5 percent tiered raises. The district favors 3.1 to 5.75 percent tiered raises.
"The reality of it is, the district went from a $2.8 million deficit four years ago to over a $37 million surplus in a matter of four years and it's been due in large parts to the concessions that the teachers have made," said Michelle Standridge, field service director for the Illinois Federation of Teachers. "We think it's time now that the district recognizes the dedication and services of our teachers."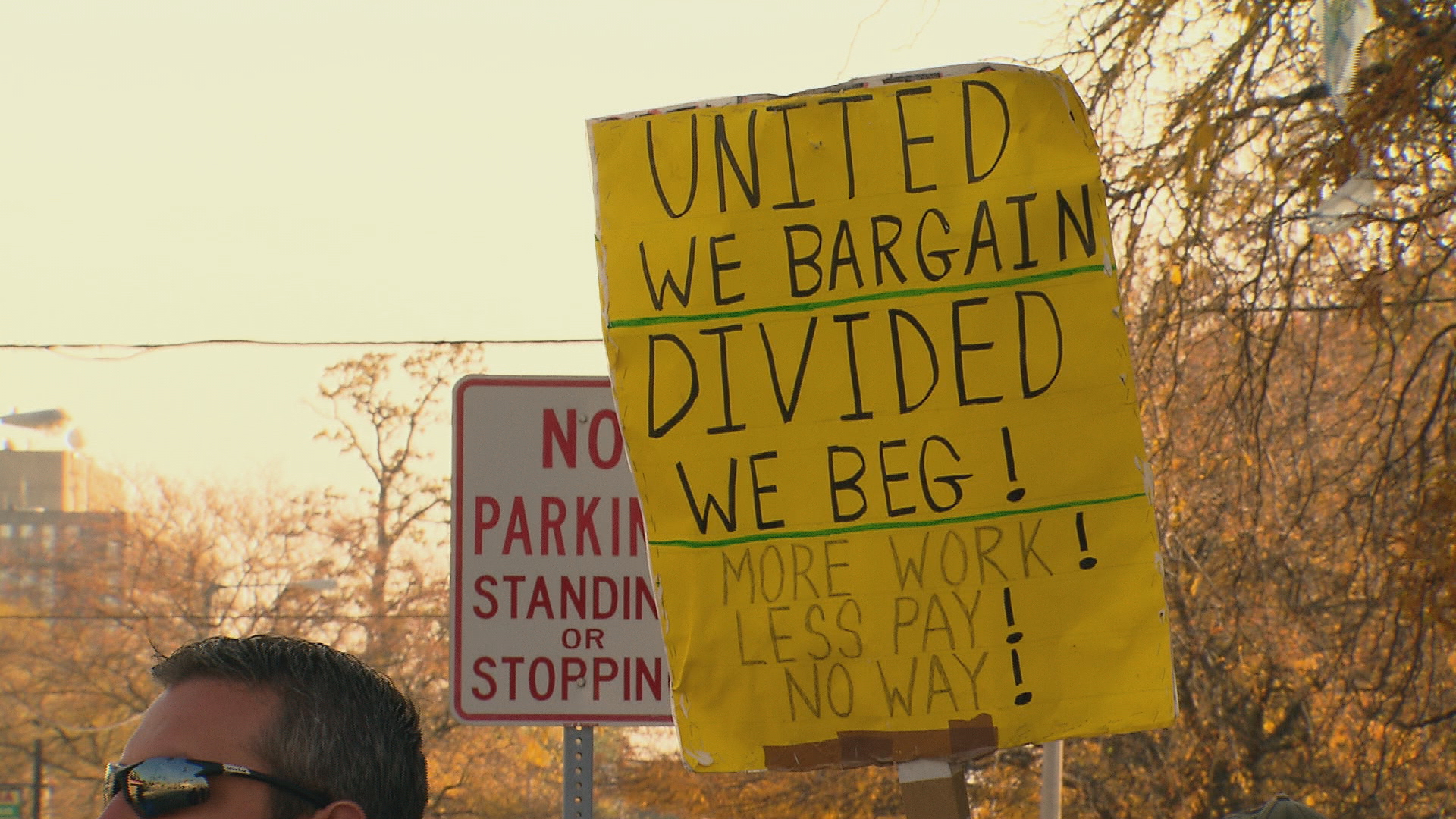 The school district responded to Standridge's claim stating there wasn't a $37 million surplus.
"What the district has is approximately 78 days in savings and their working cash of about $28 million," said Anthony Ficarelli, the school district's attorney. "That may sound like a lot, but in terms of the actual operational expenses of the district, it's on 78 days. Under the board policy, it requires between 90 and 120 days of reserves so they're below their own board policy."
On health insurance, the union wants to maintain status quo with the district paying for single-coverage insurance, and a portion of family coverage. But the district says it can't continue to maintain the cost of single-coverage premiums.
Web Extra: Watch an interview with Nate Weber, freshman history teacher at Waukegan High School and strike captain.
With students heading into the fourth full week of strikes, the park districts as well as a number of churches are helping out with caring for children during the day.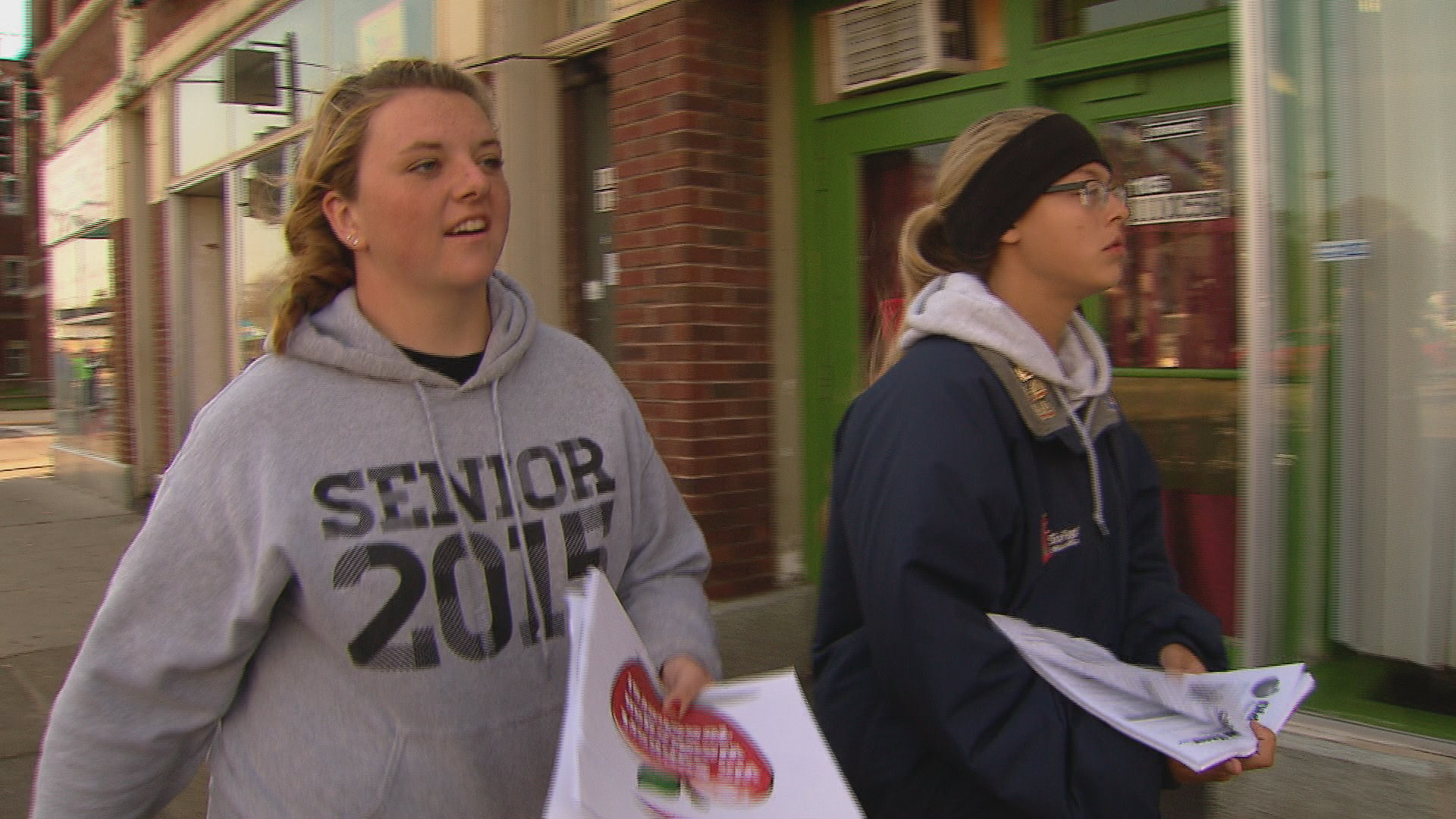 A few high school students are getting involved by distributing flyers to area businesses and asking them to show support for the teachers by hanging signs of support in their windows.
One parent said she's lucky that she has an older child, who's a college student, to watch her 8-year-old and 9-year-old kids.
"Fortunately my daughter is home and she has to study," Zoraida Botero said. "So I think the kids are losing a lot of the progress that they had at the beginning of the year and it's bringing them back, really far back. I'm sure it's going to be very hard to catch up."
But the kids themselves say they're kind of bored.
"I have nothing to do," said Brian Botero, Zoraida's son. "At school, you actually have projects, work, and you actually have something to keep you company. At home, you really have nothing to do, it's your choice."
Some high schoolers expressed support for the teachers but also said they were concerned about how this strike will impact their school year, finishing college applications, and how they'll catch up in time to graduate.
So far, both sides are expected to continue negotiations again tomorrow.