The photographer Wallace Kirkland was a late bloomer who started his career as a social worker at the Hull House settlement in Chicago. He took a winding path in an artistic career that led him from Jamaica to India and around the world – all the while photographing Chicago people and places. We revisit his story.
---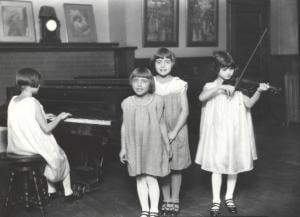 Wallace Kirkland took a famous photograph of Mahatma Gandhi in India in 1940. Gandhi agreed to the photo because he admired Jane Addams, who Kirkland had worked for – and also photographed – at Hull House.
As a photographer for Life magazine, Wallace Kirkland took snapshots of events big and small, from pee-wee football games to labor struggles, even a bizarre beauty contest in Chicago judged by chiropractors.
The Richard J. Daley Library at the University of Illinois at Chicago is home to an extensive archive of the late photographer's work.
"We have thousands of negatives, we have prints, scrapbooks, correspondence with Life magazine, telegrams telling him to start on another story," said Peggy Glowacki, instructor and manuscripts librarian at the Richard J. Daley Library at UIC. "We have family photographs."
Kirkland was born on a coconut plantation in Jamaica in 1891. His family left the island for the United States when their farm and home was destroyed in a hurricane.
The young man worked odd jobs while pursuing higher education.
"After he received his degree in sociology, he became director of the Hull House boys club, and he directed both the boys and men's activities at Hull House," Glowacki said. "Hull House at the time was fully established as a settlement house, a community center for the neighborhood where the staff lived and worked on the property."
Wallace Kirkland was already in his 30s when Eastman Kodak donated a 5x7 view camera to Hull House.
"So Kirkland started fooling with the camera. This was his first introduction to photography. He built a darkroom in a closet in the boys club and began to roam around the settlement house taking pictures," she said. "And he left us with a record of all of the wonderful activities that went on at Hull House during this time."
He photographed staff and residents at Hull House and at their summer camp. He went on camping expeditions to Canada and quickly became skilled with the camera. He took to photography as easily as he took to social work on the Near West Side of Chicago.
"He talked often about being on both sides of the fence in the neighborhood. He saw himself both as an immigrant - he'd been born in Jamaica and had come to this country - and a community member as well," Glowacki said. "So he felt like he could respond to people in the 'hood in a much more personal kind of way."
"He's not trying to show how poor and desperate they are, instead he's trying to show that the people in this community, despite the poverty, despite their difficult circumstances, um have a certain dignity to them. They're interested in cultural activities, they're anxious to learn."
Kirkland was hired by Life magazine in 1936 and worked there for 20 years.
He also instructed Life correspondents in photography, and for a brief period was a White House photographer during President Franklin Roosevelt's administration.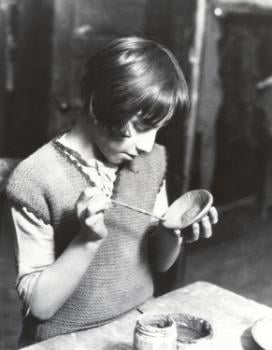 In 1963, he returned to Hull House to photograph the demolition of most of the buildings in the old settlement. He sold the pictures to the University of Illinois and eventually donated his large personal archive.
After retiring he continued to experiment with photography. He had exhibitions at the Art Institute of Chicago and his images were seen at the Smithsonian Institute. 
Wallace Kirkland died in 1979 at the age of 88. As an artist, photojournalist, and social worker, he presented a fresh view of the world as he saw it.
"The way he talks about wanting to photograph is to let people see what he's seeing through his eyes, sort of his head is the camera and what he's looking at is what he wants people to see," Glowacki said.
The Richard J. Daley Library is located at 801 S. Morgan Street. That's on the campus of the University of Illinois at Chicago. The Wallace Kirkland photography archives are open to the public, but materials should be requested in advance and cannot be checked out.