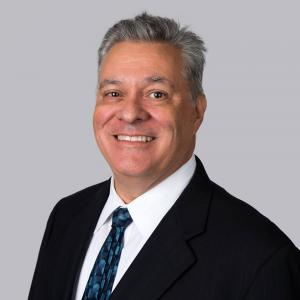 The early voting process in Illinois is under scrutiny by some after claims of an absentee ballot conflict and voting machine issue arose this week.
The Rock Island County Republican Party filed an injunction against County Clerk Karen Kinney Thursday. The complaint claims Kinney's office is opening absentee ballots early which prevents poll-watchers from observing early voting procedure.
"This critical election demands a fair, transparent, and by-the-rules process," Illinois Republican Party Chairman Tim Schneider said in a statement Thursday.
A hearing is scheduled Friday to determine whether the clerk needs to halt absentee ballot activity.
"Republicans are claiming that they are opening and starting to count ballots as it relates to individual candidates," said Rock Island state's attorney John McGehee, who is representing Kinney.
According to McGehee, the Clerk's office is opening envelopes to have signatures reviewed and certified by election judges. The ballots are then put into a machine and stored.
"This is the process the clerk is using to protect the integrity of the election. She has been in touch with all the proper authorities and experts on how to deal with absentee ballots," he said.
On Monday, the first day of early voting, Republican candidate Jim Moynihan, running for state representative of the 56th District, encountered a voting selection error at the Schaumburg Public Library when he attempted to vote for himself. The voting machine he was using instead selected his opponent: incumbent Democrat Michelle Mussman.
"You could imagine my surprise as the same thing happened with a number of races when I tried to vote for a Republican and the machine registered a vote for a Democrat," said Moynihan in a blog post.
According to Cook County Clerk communications director Courtney Greve this incident does not suggest foul play but an issue with the machine used.
"Touch screens are sensitive," said Greve. "If someone clicks too high in the corner, the machine may select the candidate above. If clicked down too low, it can choose the candidate below. In many cases, the voter can self-correct. All you need to do is tap the green check mark to uncheck and try again."
But the Illinois Republican Party is not taking election errors lightly.
"With an election this close and this important, it is 100 percent critical that people are able to vote the way they want to vote," said Illinois Republican Party communications director Andrew Welhouse.
Moynihan alerted the designated election judge before casting his ballot. Moynihan was able to cast his ballot correctly on the machine. After the incident, it was determined that the machine needed to be recalibrated to realign the screen's grid. The machine was taken out of service around 10:30 am, recalibrated and returned to service by noon.
"Some are suggesting the candidate's ballot was cast for candidates he didn't want to vote for and that is 100 percent inaccurate," said Greve. "We have had more than 33,000 people cast ballots in the first four days of early voting, and in total, five machines needed recalibration."