Gen. Anthony Zinni, a retired four-star Marine with four decades of experience in the military, talks about America's latest military intervention in Syria and what he sees as a disconnect between the Washington establishment and military leadership.
Khorasan Group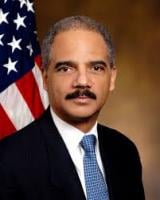 According to the BBC, little information was known about the "shadowy" organization until recently. The name itself, which refers to the areas of Afghanistan and Pakistan, is a moniker given to the group by Washington. U.S. Attorney General Eric Holder said the U.S. has known about the group for two years and targeted strikes were executed, "out of a concern that they were getting close to an execution date of some of the plans that we have seen."
It's supposed the Khorasan Group is made up of approximately 50 veteran militants. The when, where, and how of their planned attacks aren't clear, according to the BBC. But intelligence reports said the plans were in their final stages, and perhaps involved lacing non-metallic objects with explosives.
ISIS
Eight Kurdish villages in northern Syria, recently seized by ISIS militants, were targeted by airstrikes early Wednesday. ISIS—which is also referred to as the Islamic State or ISIL—has been the subject of airstrikes by a coalition led by the United States.
After the overnight airstrikes, ISIS fighters resumed the offensive on Kurdish villages, according to the New York Times. The assault has caused nearly 150,000 Syrian Kurdish villagers to seek refuge in Turkey. Turkey's open border with Syria has also been assumed to assist the movement of foreign ISIS recruits into Syria.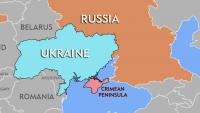 Ukraine
According to the Associated Press, mortar fire in the Ukrainian city of Donetsk signaled another violation of the most recent cease-fire between government forces and pro-Russian separatists.  Col. Andriy Lysenko, a spokesman for Ukraine's National Security and Defense Council, said it's a difficult situation because terrorists continue provocations despite Ukrainian detachments complying with the cease-fire.
The mortar fire damaged two apartments; eight were wounded, but there were no fatalities. The conflict, which began in mid-April, has caused more than 3,500 fatalities.