Early Tuesday, the United States, Jordan, Saudi Arabia, Bahrain, Qatar, and the United Arab Emirates began airstrikes against the Islamic State in Syria. President Barack Obama spoke about the campaign against the Islamic State earlier today, saying "this is not America's fight alone."
The primary target was the city of Raqqa which has become the defacto capital of the terrorist group. In all, 14 targets throughout Syria were hit by aircraft bombs and Tomahawk missiles. John Mearsheimer, professor of Political Science and co-director of the program on International Security Policy at the University of Chicago, Khalil Marrar, assistant professor of political science at Governors State University and a specialist on the Middle East and U.S. foreign policy, and Nabeel Khoury, a senior fellow on the Middle East and national security issues at the Chicago Council on Global Affairs, discuss the campaign against the Islamic militant group.
View a map of the locations of the airstrikes.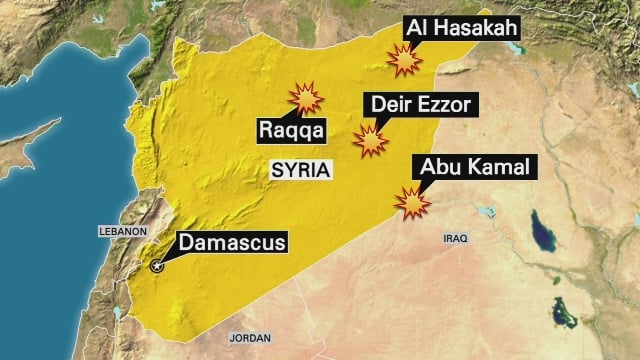 --Map courtesy of CNN
Last year, ISIS began capturing cities in eastern Syria adjacent to the Syria-Iraq border. Moving along the Euphrates River, they invaded northern Syria, succeeding in skirmishes with other rebel groups as well as the Syrian government.
Moving westward, the militants moved into Iraq, capturing Mosul—the second largest city in the country—in June.
View a map of ISIS controlled locations.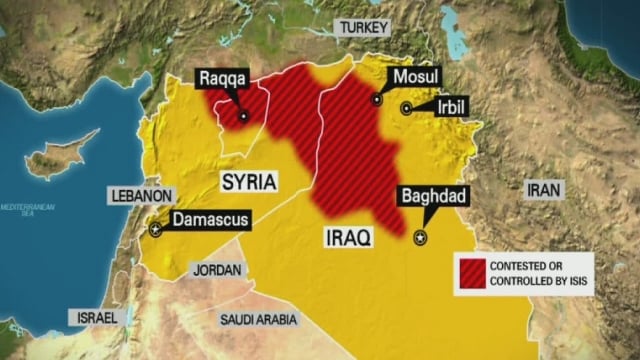 --Map courtesy of CNN