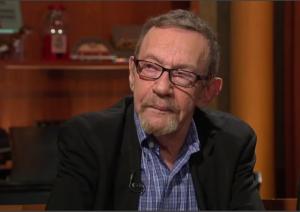 Chicago native Sheldon Patinkin, who was part of the first generation of Chicago improvisers, died Sunday at the age of 79.
Patinkin was born in Chicago in 1935. He was one of the original members of the Playwrights Theatre Club, which led to the creation of Second City.
He had a half-century association with Second City, where he was a mentor to many and remained an artistic consultant in addition to his position as chairman of the Theater Department of Columbia College Chicago. He was also an artistic consultant at Steppenwolf Theatre.
Second City released a statement after learning of his death.
"We are heartbroken to learn of the sudden death of Sheldon Patinkin. Beginning as a bar manager at The Second City in 1959, Sheldon became our artistic conscience as director and artistic consultant. He has worked with Second City casts and directors for the past 55 years; most recently giving notes and consulting on The Second City e.t.c.'s "Apes of Wrath." His work expanded beyond The Second City and he became a prolific director and educator. He was a beloved mentor to thousands. His legacy is exponential and we are so proud to have also called him a friend." - Andrew Alexander, CEO/Executive Producer, The Second City 
Patinkin was the recipient of two Joseph Jefferson Awards (one for directing and one for his contributions to Chicago theatre). He received lifetime achievement awards from the Chicago Improv Festival (2002), the Israeli Film Festival (2002), and the League of Chicago Theatres. 
Funeral services are scheduled for 10:00 am on Tuesday, Sept. 23, at Sholom Memorial Park in Arlington Heights, with Shiva at the home of Norm Patinkin and his wife, Jackie, at 1060 W. Albion St., in Chicago. It will begin following the funeral and continue until 8:30 pm on Tuesday, and will continue from 11:00 am on Wednesday, Sept. 24 through the afternoon.