With Home Depot just the latest high profile company to fall victim to hackers, just how safe is it to use your credit card? What, if anything, can individuals do to help protect their credit card data and should companies that store our data be doing more to protect it? We discuss the issue with professor Robert Sloan, head of the computer science department at the University of Illinois at Chicago and the co-author of "Unauthorized Access: The Crisis in Online Privacy and Security," and John Dudek, Director of Engineering Services at Black Diamond Solutions, a Chicago-based IT consultancy firm.
---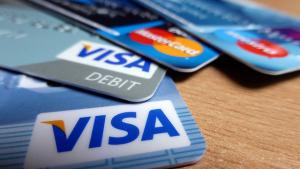 On the heels of another potential data breach, consumers who fear their debit or credit card data might be at risk can turn to both the Better Business Bureau and the Consumer Financial Protection Bureau for advice.
The first step both organizations suggest is staying calm regarding news of a security breach. For stolen credit card account numbers, consumers are not liable for fraudulent charges.
Next, check online statements and immediately alert your card provider if you see suspicious charges. In regards to debit cards, the CFPB cautions:
If your PIN hasn't been stolen: A consumer is not liable for fraudulent debit card charges, if reported within 60 days.
If your PIN has been stolen: A consumer has two business days, in order to limit liability to no more than $50 of unauthorized charges.
In communicating with your card provider, the CFPB recommends communicating by both phone and mail, and keeping documentation of all correspondence. Debit card investigations should occur within 10 business days, with action being taken within three business days. For credit cards, the process typically takes longer. If there's an issue with either response, file a complaint with the CFPB.
Also, consider putting a freeze on your credit report with the three major credit reporting agencies: Equifax, Experian, and TransUnion. According to the BBB, a credit freeze prevents anyone from accessing your credit report or score, and new cards cannot be applied for during a freeze.
Next, the BBB recommends checking in with the retailer who reported the data breach. However, they warn against clicking on any links found in emails or on social media. Rather, a concerned consumer should go directly to the retailer's website.
"Phishing emails may attempt to fool you into providing your credit card information or ask you to click on a link or open an attachment, which can download malware designed to steal your identity," according to the BBB website.
---
View a timeline of credit card data breaches in 2014:
--Timeline by Travis Cornejo