On Tuesday, Aug. 12, Lauren Bacall, 89, died in New York City. The legendary actress began a film career in the 1940s and continued to act for nearly 70 years. We revisit a conversation she had with former Chicago Tonight host John Callaway.
---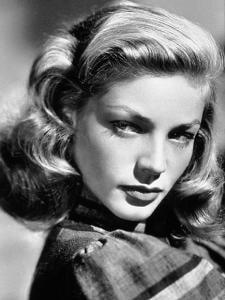 Lauren Bacall was born Betty Joan Perske on Sept. 16, 1924 in New York City to a middle-class family. Her parents divorced when she was five, and she adopted a version of her mother's maiden name, Bacal.  After high school, she studied at the American Academy of Dramatic Arts in New York. Once out of school, she began modeling and appeared on the cover of Harper's Bazaar, which was spotted by the wife of director Howard Hawks.
Hawks, who gave her the name Lauren, had Bacall take a screen test, which led to Bacall landing the role of Marie Browning in "To Have and Have Not" in 1944 opposite Humphrey Bogart. Bacall was only 19 at the time, and she ended up marrying Bogart, who was 25 years older than her, in 1945.
Bacall and Bogart had two children together during their 12-year marriage.  Bogart died in 1957 at the age of 57. Devastated by his death, Bacall left Hollywood and appeared in several Broadway plays.
During her life, Bacall performed in more than 70 films and TV shows. She won two Tony Awards for best actress for "Applause" in 1970 and "Woman of the Year" in 1981. She received an Academy Award nomination for Best Actress in a Supporting Role in "The Mirror Has Two Faces" in 1997. In 2009, the Academy of Motion Picture Arts and Sciences awarded her an honorary Oscar. She was also nominated for three Emmy Awards.