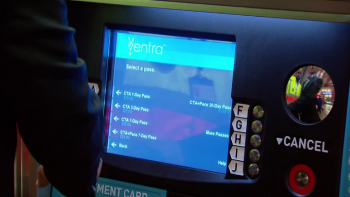 As of July 1, Ventra is the only pre-paid fare system that will be accepted by the Chicago Transit Authority and Pace.
CTA and Pace began the rollout of the contactless Ventra card last September, and the phase-out of old transit cards was supposed to begin mid-December last year. That didn't happen as the rollout was plagued by technical and customer-service problems.
Problems included riders being charged multiple times for rides, broken machines resulting in thousands of free rides, lengthy delays in customers receiving cards, and long wait times to reach customer-service representatives.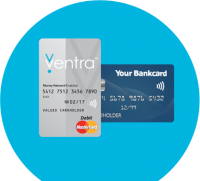 Initially, CTA President Forrest Claypool denied the problems were serious, but he later set conditions Cubic Systems Inc., the Ventra contractor, had to meet before it would be receive payment on the $454 million contract. Until the problems and issues were addressed, the deadline to transition over to Ventra only fare cards was delayed indefinitely.
Ten months after the initial rollout, Ventra will be the only pre-paid fare system accepted. The CTA says 99 percent of rides on buses and trains are paid for with Ventra, while Pace says only 70 percent of its riders have obtained a Ventra card.
While disposable magnetic cards will no longer be accepted, cash will still be accepted on buses, according to Ventra's website. Those who still have money on their old CTA payment systems can transfer balances onto Ventra cards until Sept. 1.