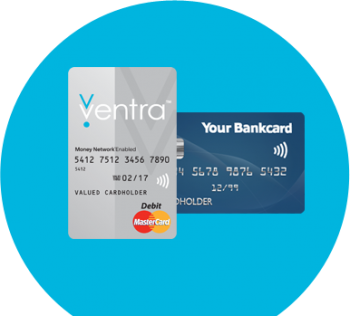 Over the past several months, the Chicago Transit Authority has been hyping and gradually implementing its new payment system called Ventra. On Monday, one of the first major targets in the transition took place as the transit agency stopped selling its old magnetic stripe cards. But today, they're back on sale. The CTA reversed course after a flood of customer complaints and glitches accompanied the rollout of the Ventra system.
The concept is high-tech. Just hover your Ventra card over a reader to pay your transit fare. You can also manage it with your own online account.  But the implementation of the CTA's first major payment change in two decades has been less than ideal.
"I received an email from Ventra about a month ago saying to expect my card in 10 days, and I still haven't received it," said CTA rider Liz Flynn. "And now I can't add value to my Chicago Card so I'm kind of stuck."
"Well, you know, you have to register it, you have to wait for it to email, but the email never came in. And you try to register it, it doesn't really work, so you have to call them," said CTA rider Jerome Ramos. "The customer service was about 26 minutes. I mean, I've been waiting for that long, so it was a frustrating thing to do."
Those are just some of the many complaints that have poured into help lines set up to help new Ventra customers. On Monday, more than 20,000 calls were made to Ventra customer service operators resulting in long waits. CTA officials have tried to underplay the glitches, saying it's all part of the learning curve.
"The experiences that we're having now are very similar to the experiences of about 20 years ago when the CTA switched from tokens to its current system," said CTA spokesperson Brian Steele. "The whole reason we specified a four-month transition from the old system to the new system was to allow customers to become familiar with the system; to educate them on what the changes are and provide plenty of time to make that transition."
But the problems haven't been limited to transit riders trying to understand and learn the new system. Many passengers who have followed the instructions issued over the last few months say the cards have either not arrived or they've been given conflicting information about when they are to get them.
"We contacted them. They said, 'yes, since you have the Chicago Card, we will be sending you a Ventra card.' No card. Nothing. Nothing at all," said CTA rider Heather McConaha.
And then after you get the Ventra card, it has to be activated. But even some savvy online users say the email process was confusing.
"I think there was a little lag in the timing of the email followed by the activation, and then there was some confusion about how the Chicago Plus Card was transferring over," said CTA rider Jason Somogyi. "It took me a little investigation, and my wife's card is still not activated. We don't know how to activate hers yet so…"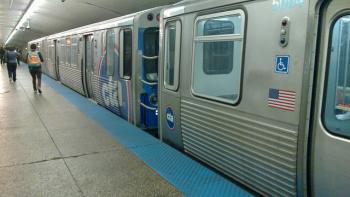 At a West Loop Ventra office, irate transit riders flooded the facility demanding answers. But few were leaving satisfied.
"Came down here, had to stand in line for about an hour. Then found out, 'oh, well, we can't help you with this since you already have a card, you have to do it online.' I'm getting my chain yanked for nothing," said CTA rider John Ickes.
"They didn't mail it to me. They're supposed to mail it to me in October. One told me November, the other one told me in December. And what if I run out of my pass?  You can't buy a monthly pass anywhere so…how do I ride?" said CTA rider Ruth Berg.
But CTA again insists they have tried to educate customers as best they could.
"A couple weeks ago, prior to receiving their Ventra card, people also received a username and password to be able to get their access code," said Steele. "A lot of people either discarded that email, forgot where it was, didn't pay attention to it, so when they tried to get their access code, they couldn't do so. So they turned to customer service and that created a lot of the long call times."
This past Monday was to be the last day CTA riders could buy magnetic strip cards or add money to their Chicago Cards. But today the transit agency brought both back in full force, saying in a statement:
"In light of Ventra customer service issues this week, the CTA is taking a series of corrective steps. These issues are not with system functionality, but with customer-service, particularly to the 17 percent of customers using Chicago Card and Chicago Card Plus."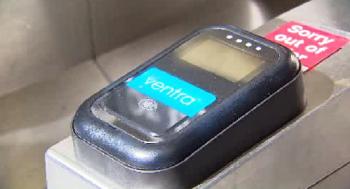 Among those corrective steps:
-The CTA has ordered the Ventra vendor to triple the number of customer service representatives at 1-877-NOW-VENTRA from the current 100 operators to 300. But the new representatives will take several weeks to get in place.
-In the meantime, magnetic strip cards will be back on sale and Chicago Card and Chicago Card Plus customers can once again add money to them.
-The CTA also says it will send 110,000 new emails to customers who have applied online, resending username information and a temporary password so they can activate their accounts.
It all raises questions about whether the CTA will still meet its December 15 deadline to make Ventra its only pay system and whether the system could have been more customer friendly. What's clear right now is that Ventra has yet to win over CTA commuters.
"I've been pretty unhappy with the experience," said Flynn. "I think that, at the very least, a better communication plan would be in order."
We want to hear your comments. Tell us about your experiences with the new Ventra system below.