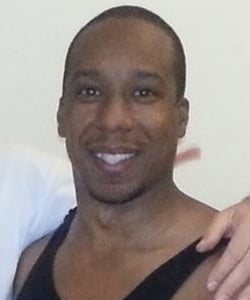 There are hundreds of yoga studios in the Chicago area. But in the Austin neighborhood on the city's West Side there is, as far as we know, just one.  We revisit Jay Shefsky's profile on Marshawn Feltus, who learned yoga during his time in prison for murder and is now trying to repay the community he damaged by operating his own studio. 
Since leaving prison, Marshawn Feltus has not only become a certified yoga teacher, he's also graduated from the Entrepreneurship Training Program at Bethel New Life.  And as of last year, ACT Yoga is his own business. It offers several classes a week as well as corporate workshops.
---
Test your yoga knowledge by taking our quiz below. 
--Quiz by Taurean Small