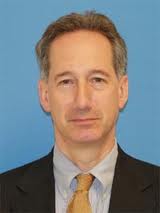 Inspector General Joe Ferguson was reappointed by Mayor Rahm Emanuel with an unwritten understanding that he would not serve out his four-year term. We hear why the city's watchdog changed his mind, and how his relationship with the mayor is now.
Despite agreeing to another four-year term just under seven months ago, there was speculation Ferguson wouldn't complete his tenure. The mayor's office released a statement announcing Ferguson's reappointment in September 2013. In the release, Ferguson hinted at an early exit stating he planned to "moved on to other things" after wrapping up unfinished business.
Last week on our show, the mayor debunked rumors of tension between the two men and said he asked him to stay longer than expected.  
"We have a very good working relationship." Emanuel said. "I asked Joe Ferguson to stay on and continue to serve the city of Chicago as its watchdog."
View a timeline of Chicago's Inspector General Joe Ferguson's career below.
---
--Timeline by Taurean Small