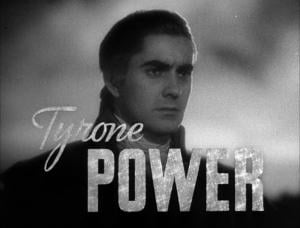 Actor Tyrone Power will be remembered in a double feature on the big screen. Power gets the spotlight for his starring roles in In Old Chicago, about the Great Chicago Fire, and Jesse James, a top-grossing film from 1939 – a pair of entertaining flicks that run fast and loose with history.
The twin bill will be introduced by Power's daughter, Taryn Power-Greendeer.
Tyrone Power was born 100 years ago this month in Cincinnati to a family of stage actors. In Hollywood, he became a leading man and matinee idol known for swashbuckling roles like The Mark of Zorro and The Black Swan. Power wasn't the era's best actor by a longshot, but he was handsome, dependable and a likable onscreen presence.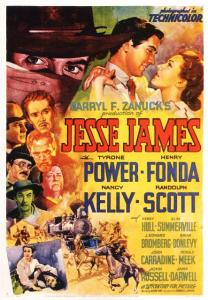 And, like Jimmy Stewart and Clark Gable, Power suspended his career to serve his country in the Armed Forces during World War 2. He was a decorated pilot in the Marine Corps.
In 1958 Tyrone Power suffered a heart attack while filming a sword fight in Spain and died at the age of 44. Yul Brynner took his place, and the film Solomon and Sheba was a box office success.
One of the pleasures of the Pickwick Theatre's Classic Film Series is that you can watch movies in an actual movie palace and picture yourself going to the show during Hollywood's Golden Age. 
And you can wonder -- what if Tyrone Power had lived another 30 years? We might have memories of him from the great adventure films of the 1960s and '70s.