The debate over whether to build a casino in Chicago is heating up again. A proposal to build possibly the world's largest casino in Chicago got an airing at an all-day hearing in front of lawmakers and stakeholders today. Is a long-awaited gambling bill finally around the corner, and is a casino a safe bet to solve the city and state's ailing finances?
Lawmakers are weighing two possible plans. The first would authorize a casino in Chicago, one in Lake County, one in South Cook County, and two more downstate. Plan #2 would scrap all of the rest, and build a giant casino in Chicago with as many as 10,000 positions, which the Illinois Gaming Board says could make it the world's largest casino. In either scenario, the Chicago casino would be owned by the state and split the revenue 50/50 with the city. The money would be earmarked to education, capital projects and pensions. The bill would also include an ethics requirement where anyone with more than a 1 percent stake in a casino is banned from making campaign contributions to lawmakers. And it would give the state's gaming authority exclusive oversight over a Chicago casino. The bill's sponsor and other supporters say they believe they've ironed out all the concerns and gambling expansion is closer than ever.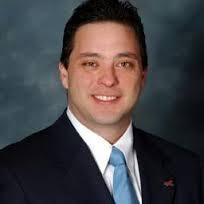 "Right now, it's about two options; we've opened it up. It's a more transparent way of putting this bill together," said Rep. Bob Rita. "We're going to have to put 60 votes in the House, 30 in the Senate, and we need a governor to sign it."
Rita says today's hearing will go a long way toward determining which version of the bill to move forward with, but a lot depends on what House Speaker Mike Madigan wants to do.
The Chicagoland Chamber of Commerce says a Chicago casino could bring anywhere from $440 million to nearly $1 billion in direct revenue, depending on how big the city makes it. The chamber pitched three possible locations for the casino: The Thompson Center on Lake and Randolph, The Congress Plaza Hotel, or the top floors of the Macy's building.
"Downtown Chicago is the place you build Willis Tower, the place you build a world-class convention center," said Kim Goluska of the Chicagoland Chamber of Commerce. "It should be the place you build a casino that's similar quality and caliber."
Opponents include representatives from the horse racing industry who say both versions of the bill leave them out, and others who say a Chicago casino will lead to rampant corruption.
"To trust the City of Chicago won't have corruption with all the massive amounts of money we're talking about is ridiculous," said Doug Dobmeyer of the Task Force to Oppose Gambling in Chicago. "Of course there'll be corruption."
"What are our politicians doing? Creating an environment, promoting an industry that is solely dependent on the creation of losers, and thus, creating citizen losers," said the Illinois Family Institute's Dave Smith. "This is not good public policy."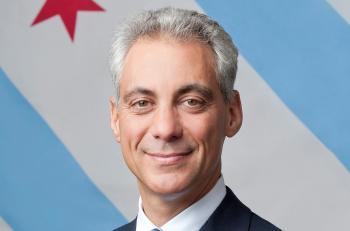 One important stakeholder has been out of the loop, however. Chicago Mayor Rahm Emanuel has not been a part of the current casino discussions, and he says it's not appropriate to even talk about gaming until pension reform for the city is done. Last year, a deal was struck between the mayor, governor and Illinois Senate president to bring a long-awaited casino to Chicago, but it was scuttled at the last minute by House Speaker Mike Madigan.
But lawmakers seem to have cleared one of the biggest hurdles to gambling expansion. The Illinois Gaming Board, which is the agency charged with gambling oversight, has been critical of previous iterations of the bill. Three years ago, Board Chairman Aaron Jaffe called the gambling expansion bill "a pile of garbage," because of the perceived loopholes that could lead to corruption. Their biggest concern in recent years was the proposed creation of a Chicago Casino Authority that would have separate oversight of a Chicago casino. That provision is now gone.
"The biggest change in the bill is the elimination of the double governance of Chicago and the state, and making it solely a state-owned casino," said the Gaming Board's Caleb Melamed.
Downstate and suburban lawmakers aren't as convinced that the current gambling bill is any better.
"How location would be cited, how licensing would be done for employees, these questions are not answered," said Rep. Renée Kosel, who represents several south suburbs.
"The Democrats have enough votes to pass this on their own, and they may have to do just that," said Rep. Dwight Kay, noting that the bill takes away expanded slot machines at a racetrack in his district.