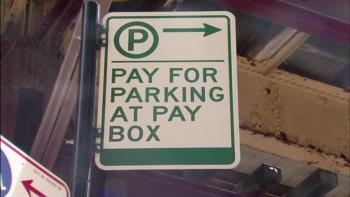 After 10 months of promised action, Mayor Rahm Emanuel has put forth an ordinance to restore metered Sunday parking in certain areas of Chicago.
Some aldermen in the Lakeview, Lincoln Park, Portage Park, Wicker Park and Bucktown areas have been calling for this since the parking meter renegotiations last year.
According to this group, led by Ald. Scott Waguespack (32nd), Ald. John Arena (45th) and Ald. Tom Tunney (44th), free parking impedes weekend turnover and makes it difficult for shoppers to go in and out of stores in high-traffic areas.
Ald. Waguespack cheered Emanuel's proposed ordinance at April's City Council meeting, calling it overdue.
But Ald. Michele Smith (43rd) said businesses in her area were not as vocal about a move to metered Sunday parking.
A financial analysis conducted by Navigant Consulting last month shows that savings have exceeded expectations following the mayor's parking meter renegotiations from last year. Reinstating paid parking on Sundays would decrease these savings.
Eddie Arruza discusses whether Sunday metered parking will take effect soon with Ald. Waguespack, and how it will impact city residents.
---
View a map of streets with free Sunday parking that could be affected by this legislation.
~Map created by Taurean Small