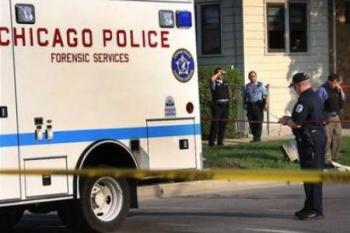 The City of Chicago touted a drop in the crime rate last year but the way these numbers were reported does not paint a full picture.
The City of Chicago's Office of the Inspector General released an audit on the Chicago Police Department's crime statistics reporting.
The audit focused on a sample of the classifications and reporting of assault crimes in 2012. According to the audit, the Inspector General's office found that the department incorrectly classified 3.1 percent of its assault-related events.
In response, the Chicago Police Department agreed with the audit findings and will be reviewing all aggravated assaults and batteries from 2012 and 2013.
However, Chicago magazine published part one of a two-part series Monday titled "The Truth About Chicago's Crime Rate," in which reporters David Bernstein and Noah Isackson detail a number of incidents in which crimes were reclassified in order to fit the narrative that crime overall was falling in the city.
"There was a sense that it was too good to be true," Bernstein said. "You would hear Superintendent McCarthy and Mayor Emanuel talk about these massive crime drops but people in the neighborhoods didn't see this and the cops in those areas didn't see it."
The article details the ways in which statistics are compiled by the police force and changes in protocol that have been made in the past few years.
We chat with David Bernstein about the Chicago magazine story and how the Chicago Police Department is reviewing past reporting statistics.
---
View graphics on city crime statistics. ~ Graphics created by Taurean Small