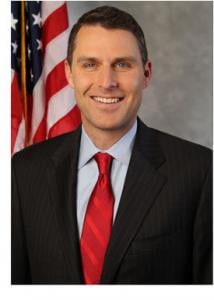 Downers Grove businessman Doug Truax and entrepreneur Jim Oberweis are competing in the Republican Primary for the opportunity to take on incumbent U.S. Sen. Dick Durbin. Truax joins us. Oberweis has declined our invitation to participate. View career timelines and bios of the candidates below. Got any questions for the candidates? Post them below, and we may use your question on the air.
Oberweis is the leading candidate in the Republican field, and is making his third attempt to win a Senate seat. He had the support of 52 percent of Republican voters in a recent Tribune/WGN-TV poll. His nearest challenger is Truax, running for the first time, who had the support of 15 percent of Republican voters, according to the same poll.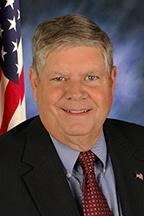 Oberweis is a businessman who describes himself as a "common sense conservative." He is pro-life, and a supporter of the Second Amendment and traditional marriage. Oberweis also favors cutting taxes, as well as spending, in order to boost economic growth, and has been a strong critic of the Affordable Care Act.
Truax, a West Point graduate and Army veteran, is also a proponent of limited government who says taxes should only be imposed to fund "core government functions." He is also pro-life, a supporter of the Second Amendment and of traditional marriage. Truax also opposes the Affordable Care Act and says he favors market-driven health care reforms.
Whoever comes out on top in the March 18 Republican primary faces a tough task in unseating incumbent Democrat, Sen. Dick Durbin. Durbin has spent 27 years in Congress, 14 in the House and 13 in the Senate, and is number two in Democratic leadership.
---
View timelines of Oberweis's and Truax's careers below.
~Timelines created by Hope Holmberg and Taurean Small