Has the War on Drugs failed? Diane Wood, the Chief Judge of U.S. Court of Appeals for the 7th Circuit, will discuss the topic at the "Rethinking the War on Drugs" Symposium on Feb. 20-21 in the Thorne Auditorium at Northwestern University's School of Law, located at 375 E. Chicago Ave. She joins us to talk about the issue. 
---
Read an interview with another participant in the symposium, Angela Caputo of The Chicago Reporter.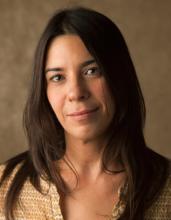 What is your involvement in the symposium?
I'm one of the fellows and a reporter at The Chicago Reporter. I write a lot about criminal justice which is how I got involved. I'm going to do a presentation on some of my reporting.
What was a major finding from your reports?
The first thing I was taught in journalism school was to always follow the money. I quantified how much the War on Drugs was costing. The War on Drugs is nationwide but really playing out in communities of color. Low-income African American and Hispanic neighborhoods are the places people feel the most consequences of the War on Drugs.
Why follow the money?
I think that my job is to expose the way that our criminal justice system works. I do that best when putting a number or price on it. For example, it costs $5.3 billion to send 140,000 people to prison, and most are sentenced for drug-related crimes.
Do you think the War on Drugs has failed?
Well, I think what's obvious is this war is expensive, and looking at who's punished in the War on Drugs, I think the important question to ask is: what's changing? What are the taxpayers getting in return for their investments? Half the people in prison haven't graduated from high school. They're also from the same communities where schools are closed. There's little being done to change this. After they are released, these former criminals come out without an education or job skills, so they return to their communities and sell drugs again.
What should be done to combat drug dealing and drug abuse?
I think we can learn a lot from more affluent communities where there seems to be more emphasis on treatment rather than incarceration. The solution should be focused on the healing process. There are a lot of people that sell drugs who have a drug abuse problem.
If the criminal justice system emphasized healing rather than detention, where would the government fit in?
Now, when people are sentenced to drug treatments, there are so few beds available at healing facilities that those people incarcerated end up serving their time in jail before they can even get treatment. Many public health officials believe we should be spending more money on drug abuse treatment rather than incarceration because it's more effective. It's definitely cheaper.
Interview has been condensed and edited.