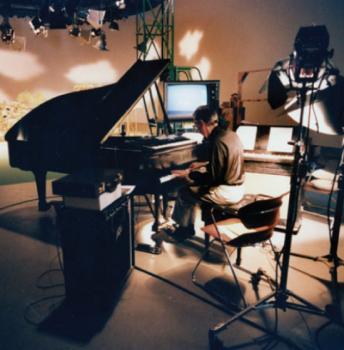 I stumbled upon this wonderful photograph (right) of Fred Rogers playing the piano in the TV studio at WQED in Pittsburgh. It serves as a reminder that this accomplished communicator was also a composer -- he wrote most of the music for Mister Rogers' Neighborhood.
And while he sometimes played piano on his show, there is something so unguarded and private in this moment (captured by photographer Lynn Johnson) that it feels like we're getting a glimpse of a genius at work. And, of course, we are.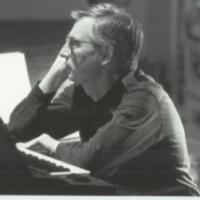 Another person who got a sense of this fearless man was Sen. Joseph Pastore, the gruff Democratic senator from Rhode Island, who heard Mr. Rogers speak to the U.S. Senate Subcommittee on Communications in 1969. President Richard Nixon had wanted to cut PBS funding to help afford the Vietnam War (think about that for a second).
Fred Rogers testified to the Senate Committee, and the Presbyterian minister/TV host gave the seen-it-all senator "goose-pimples" with his testimony. Watch these 6 minutes for a dramatic look at democracy in action: