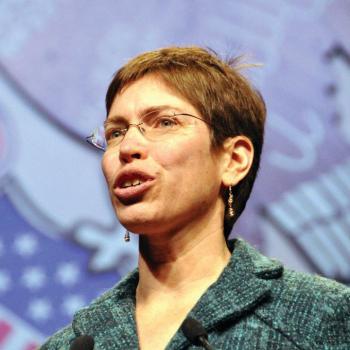 Lieutenant Governor Sheila Simon offers a lifetime and legacy of public service. She is a lawyer, teacher and mother of two college-age daughters.
​Her record includes four years as a Jackson County prosecutor fighting crime, a decade as a Southern Illinois University law professor teaching young legal minds and participation in the Illinois Reform Commission, which aimed to restore ethics and trust in government. 
As Lieutenant Governor, Simon is the second highest executive officer in Illinois, and her mission is to make government more accountable, accessible and transparent for the taxpayers of Illinois.
She acts as the Governor's point person on education reform and is leading efforts to increase college completion, inspire ethical government, protect our military bases from closure, improve services in rural areas, advocate for women and keep our waterways clean and safe.  
Education Reform
In her first year in office, Simon conducted a fact-finding tour of the state's 48 community colleges to highlight the role they play in increasing the state's college completion rate. Simon wants 60 percent of working-age adults to hold meaningful college degrees or certificates by 2025, up from 41 percent today.
To accomplish that goal, Simon helped craft legislation during her second year in office that will establish the state's first math curriculum for middle and high school students. The new curriculum aims to better prepare students for college and career math and reduce expensive and time-consuming remedial math needs at colleges and universities.
Simon is also advocating for Illinois to establish College Choice Reports. The online consumer reports would help students make better choices after high school, by making it easier to comparison-shop among the state's private, public and independent colleges and universities.
Ethical Leadership
On the ethics front, Simon is setting a higher standard of ethical leadership by releasing detailed financial profiles of herself and her senior staff each year so the public can see if any potential conflicts of interest exist. This allows her to lead by example as she works to overhaul the state's financial disclosure laws for public officials, their high-ranking employees and candidates for office.
To protect taxpayers, Simon advocated for the elimination of political scholarships, found budget-neutral ways to increase funding for sexual assault and domestic violence centers, and is working to create an income tax receipt so taxpayers know where their dollars are spent. Simon and Governor Quinn are the only constitutional officers to cut their own budgets by at least 9 percent in Fiscal Year 2013, putting Simon's budget request the lowest since 1996.
Public Service
Simon graduated from Georgetown University's law school in 1987. Instead of choosing to work at a large corporate law firm, she chose to serve clients without financial resources at Land of Lincoln Legal Assistance. She advocated there for people facing domestic violence, discrimination and loss of housing.
Simon then prosecuted DUI and domestic violence cases as an Assistant State's Attorney in Jackson County. Four years later, she helped launch the Southern Illinois School of Law's domestic violence clinic while also teaching legal writing as part of the faculty. The domestic violence clinic continues to serve clients and train law students, and a second location is operating in Champaign today.   
For Simon, serving the community also means political participation. As a Carbondale City Council member, she was a conservative steward of the city's budget and consistently advocated for open, ethical government. Her record on ethics made her a natural choice for Governor Quinn's Illinois Reform Commission, which helped pass the first campaign contribution limits under Illinois law. 
Family
Family has been and continues to be an important part of Simon's life. Her parents, the late Paul and Jeanne Simon, served in the Illinois House together, and were a lifelong team of public servants. Her father, Paul, is remembered across the state for his honesty and integrity in public service.  
Simon and her husband, Perry, were married in 1987, and they have two daughters, Reilly and Brennan. Perry teaches at John A. Logan Community College in Carterville, Illinois. Filling out their extended family are the members of Simon's band, Loose Gravel, with whom she has performed the banjo and bassoon for more than 10 years.
Source: Sheila Simon's website