It's a statewide job that isn't getting much respect in Springfield these days. The lieutenant governor may be the first in line to succeed the governor, but current Lieutenant Governor Sheila Simon's decision to seek an office with "greater impact" and not run again has reignited discussions on the position's true value. Simon joins us on Chicago Tonight at 7:00 pm.
Seven Illinois lieutenant governors have taken over after a governor died, resigned or was removed from office, ensuring an orderly succession. But four have also quit while in office. Former Lieutenant Governor Dave O'Neal, who served under Gov. Jim Thompson, resigned in 1979, during his first term.
According to the Chicago Sun-Times, O'Neal said he was bored and underutilized in the position.
"A person of average intelligence can learn it in a week," O'Neal said according to the paper, calling the office a "wasted resource."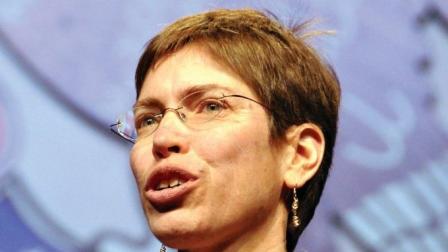 The National Lieutenant Governor's Association (NLGA), however, says the states' second-in-command have been given more responsibilities in recent years, becoming point people for specific issues.
"[After 9/11], lieutenant governors were tapped for more and increasingly large roles, including being Homeland Security Director in some states," says NLGA Director Julia Hurst. "The past few years have seen a strategic effort among several states to better utilize the office of the lieutenant governor to the strategic commerce advantage of the state. [Virginia's lieutenant governor] was named the Chief Jobs Creation Officer."
The Illinois Constitution doesn't set out specific roles for the lieutenant governor, but says powers can be "delegated" by the governor or legislature. Simon chairs committees on rural affairs, military bases, and rivers, and has been the governor's point person on education reform.
Across the nation, the roles and powers of lieutenant governors vary wildly -- some oversee state Senates, while others carve out areas of interest -- but New Jersey has the dubious honor of creating the position most recently.
Until 2009, New Jersey did not have a lieutenant governor, letting the Senate president take over instead when an acting governor was needed.
"This worked fine because the only time we needed an acting governor was if he was out on vacation," says John Weingart, associate director of the Eagleton Institute of Politics at Rutgers University. "So, the Senate president signed routine bills, and it lasted mostly a day or two."
But in 2001, Republican Gov. Christine Whitman was tapped by President George W. Bush to head the EPA. Senate President Donald DiFrancesco, also a Republican, stepped in for nearly a year. But because of the wording of the state's constitution, he did not give up his legislative seat.
"It was strange in appearance to have two branches of government headed by the same person," Weingart says.
But that wasn't the worst of it. By January 2002, five governors had led New Jersey over eight days.
"There was a very strange interplay," Weingart says.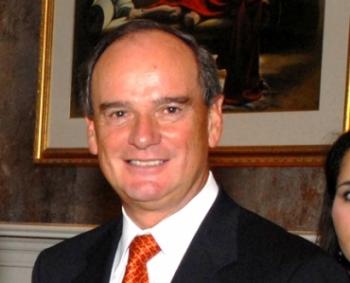 That's because the legislature was sworn in days before the newly elected governor, who was to replace DiFrancesco. DiFrancesco, governor number one, hadn't run for reelection, so his role as Senate president was getting handed off to the new legislature. In the 90 minutes between that term ending and the new session, the state's Attorney General took over, as governor number two. But because the Senate was split evenly on party lines, the new Senate had two co-presidents, who agreed to alternate being governor for three days each. That's numbers three and four. Finally, Jim McGreevey, governor number five and the first elected governor in a year, took control.
But McGreevey resigned several years later amid a sexual affair, putting another Senate president in charge for over a year. By then voters had had enough, Weingart says, and passed an amendment requiring a lieutenant governor whose only stated purpose is to ensure a gubernatorial successor. The first lieutenant governor, Kim Guadagno, was elected in 2009 on a ticket with Chris Christie. She also serves as Secretary of State.
It's not yet clear how much power New Jersey lieutenant governors will have in the coming decades, according to Weingart, due to Christie's outsized personality.
"We have a governor who takes all the airtime," he says. Any conversation about politics is dominated by what Governor Christie has done and what he will do."
At least in New Jersey, governors and their lieutenants run as a ticket, guaranteeing that the two will be of the same party. Not so in Arkansas.
Lieutenant governors there used to have relatively expansive powers and were in charge of the day-to-day operations of the state Senate: choosing which senators served on each committee and when bills came to a vote. But in the 1960s, after liberal Republicans swept state offices, those powers were pared back, according to Jay Barth, chair of the Department of Politics and International Relations at Hendrix College, in Arkansas.
But even without formal powers, lieutenant governors can still rankle their bosses. If the governor leaves the state, his powers revert to the lieutenant governor. So when Democratic Gov. Mike Beebee went to Washington, DC in February, Republican Mark Darr became acting governor for a few days.
"Beebee said he would allow a bill removing information on concealed carry [permit holders] from FOIA coverage, but he would not sign it," Barth says. That's because he opposed the measure, but a veto would be overturned. "While he was away, Darr signed it, creating a couple days worth of stories."
Darr also wanted to sign a bill limiting abortions to the first 20 weeks of pregnancy while he was still in power--a bill Beebee had not announced a position on and would eventually veto.
"The bill's sponsor asked Darr not to sign in, and he didn't. He would have had the power to though," Barth says. "That would have been an interesting constitutional crisis."