If you've ever been stricken by homesickness, Gone Away Backward is the record for you and your favorite bottle. Robbie Fulks' return to Chicago's Bloodshot Records is also a return to his deeper roots in Virginia and North Carolina.
Rural references dot these longing and lonesome songs steeped in bluegrass and early country. "A man climbs as high as he can, but his heart belongs where it began" he sings, and "You just can't shake old roots from Southern ground."
The 50-year-old has mellowed just a bit – his songs aren't as downright funny as they were 20 years ago – but they are richer and more thoughtful. More about folks, less about jokes.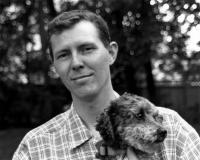 Watch Robbie Fulks on Chicago Tonight in an interview with Phil Ponce, plus a performance (with bandmate Robbie Gjersoe) of two songs from Gone Away Backward. And be sure to hear the achingly beautifully song "Guess I Got It Wrong" that he recorded for our web extra.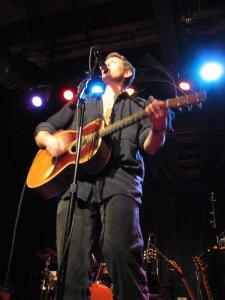 Better yet, see him live. Fulks plays the Metropolis Center for the Performing Arts in Arlington Heights on Friday, January 10, leading a four-piece bluegrass band.