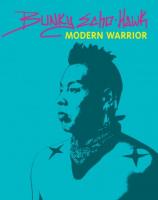 There aren't too many people with a name like Bunky Echo-Hawk, maybe because there aren't too many people like Bunky Echo-Hawk.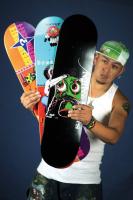 A Native American hip-hop artist and painter, Echo-Hawk sees himself as a modern-day warrior. He's the co-founder of NVision, a collective of professionals who focus on empowering Native American youth through multi-media arts, from t-shirts to posters to skateboard decks.
Painter, poet and traditional Pawnee singer, he creates live paintings in front of an audience and auctions them to benefit nonprofits. His work is wily and witty, often a playful yet serious critique of the culture at large. Walter "Bunky" Echo-Hawk III cites his father, an author and attorney, as a great influence.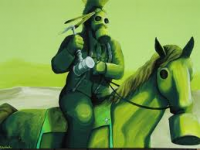 This weekend, Echo-Hawk paints on location at The Field Museum, where he'll seek inspiration from the Field's rich collection of artifacts from Native cultures. The objects he chooses will remain on display for a full year while he travels the country, shaking up preconceptions of what a young man from Pawnee, Oklahoma can be.
Don't miss Bunky Echo-Hawk in action -- this Saturday, September 28 from 1:00 - 2:00 pm in Stanley Field Hall at The Field Museum.