Tall ships, street art, and a Fest for Beatles fans. Chicago Tonight knows what's going on this weekend.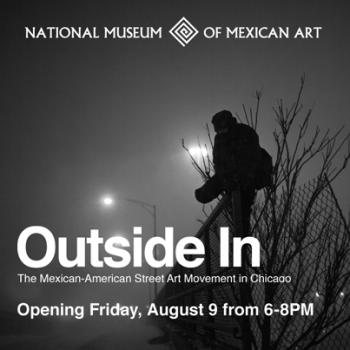 Outside In exhibit opens at the National Museum of Mexican Art
If street art and graffiti fascinate you, here's a brand new exhibit that you may want to check out. Outside In: The Mexican-American Street Art Movement in Chicago opens at the National Museum of Mexican Art this weekend. The exhibit investigates graffiti and street art as a social practice, focusing on agency, mobilization and identity formation. The exhibit, which is presented in the Rubin & Paula Torres Gallery, opens on Friday, August 9 from 6:00 pm - 8:00 pm, and continues through December 22, 2013. For more information, click here.
 
National Museum of Mexican Art

1852 W. 19th St.

Chicago, IL
 60608
(312) 738-1503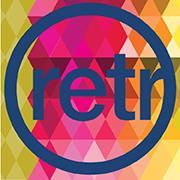 Retro on Roscoe
Make the most of the last month of summer by getting outside and enjoying some live music in Roscoe Village this weekend. Retro on Roscoe offers something for everyone in the family to enjoy. Shoppers can browse a wide array of items sold by artisans, antique vendors, and merchants, and foodies can sample a variety of delicious snacks from local restaurants. One unique element of the festival is an antique car show, which will include over 50 classic cars. For attendees who feel like dancing, live performances will take place on three main stages all weekend long by artists including Hairbangers Ball, 16 Candles, and Wedding Banned. New this year is the debut of a country stage on Sunday, which will feature line dancing from Gus Giordano Dance School and headliners Chasin' Mason & Suburban Cowboys. The tunes aren't just for adults though. Performances by School of Rock and Radio Disney are sure to please young attendees, and so will the inflatables, rides, and face painting. The festival, which costs $10, takes place on Saturday, August 10 and Sunday August 11 from 12:00 pm - 10:00 pm at the corner of Roscoe and Damen avenues. Proceeds from the events help Roscoe Village schools, parks, and community organizations. For more information, click here.
 
Retro on Roscoe
Roscoe and Damen
Chicago, Illinois 60618
(773) 665-4682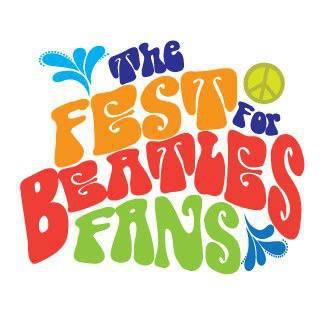 The Fest for Beatles Fans
Come out and celebrate your love for the Fab Four at the 37th annual Fest for Beatles Fans in Rosemont. On Friday, Beatles enthusiasts will have the opportunity to watch 1964's A Hard Day's Night, participate in a look-alike contest, and show off their dance moves during a Beatles 60's Dance Party. Attendees will also get a chance to meet the Fest's special guests and guest authors. This year, special guests include English singing folk rock duo Chad Stuart & Jeremy Clyde, English composer and rock guitarist Joey Molland, and journalist Larry Kane. Guest authors include Bruce Spizer, Jorie Gracen, and Robert Rodriguez, a local author who joined us on Chicago Tonight this week to discuss his new Beatles book, Solo in the 70s. On Saturday afternoon, kids can take part in the Beatles All Star Kazoo Parade, and adults can unwind during Beatles yoga. Throughout the weekend, guests can browse the giant International Beatles Marketplace for collectibles, books, art and more. The Fest takes place from Friday, August 9 - Sunday, August 11 at the Hyatt Regency O'Hare Hotel. Tickets cost from $40-$130 for adults, and half price for children 16 and under. Children under 5 are admitted for free. For more information about the Fest, click here.
Hyatt Regency O'Hare Hotel
9300 W. Bryn Mawr Ave.
Rosemont, IL 60018
(847) 696-1234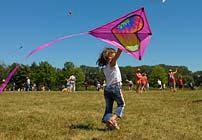 Kite Festival at the Chicago Botanic Garden
This weekend, the Chicago Botanic Garden is presenting a show in the sky that the whole family will enjoy. The festival, which takes place on Saturday and Sunday, includes both stunt kite performances set to music and kite-making workshops. The performances will be conducted by members of the Chicago Fire Kite Team and members of the Kite Society of Wisconsin & Illinois. However, not all the kite flying will be up to the professionals. Kids will also get a chance to show off their skills during public flying time. During the event, ice cream, beverages, and many lunch options will be available for purchase. The Kite Festival takes place on Saturday and Sunday, 
August 10 and 11, from 11:00 am - 4:00 pm in the open area near Evening Island. For more information, click here.
Chicago Botanic Garden
1000 Lake Cook Rd.
Glencoe, IL 60022
(847) 835-5440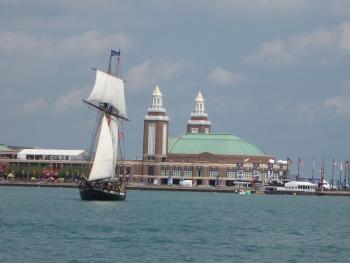 Tall Ships Festival at Navy Pier
This weekend, an international fleet of historic Tall Ships are visiting Navy Pier. The historic fleet includes the SS Sørlandet from Norway, the Pathfinder from Canada, Flagship Niagara from the USA, and many more. This week on Chicago Tonight, Jay Shefsky gave us a behind-the-scenes look at the Lynx Tall ship. He also gave us an inside look at dawn on a tall ship in a web extra video. This weekend, festival attendees will have the opportunity to board some of the ships to get an up-close look of their own. Guests can also take a  75-120 minute Sail Away Cruise, and watch the Chicago Match Cup sailing race. General admission costs $5 for adults and children, dockside boarding admission costs $25 for adults ($12 for kids), and Sail Away Cruises cost from $69-$99. For a schedule of events, and to purchase tickets, click here.