Carol Marin hosts our first night of candidates from the 2nd Congressional District race.  We'll hear from three of the people vying to replace indicted former Congressman Jesse Jackson Jr.
Debbie Halvorson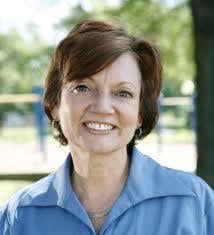 Debbie Halvorson is a former Representative for Illinois' 11th Congressional District, served 12 years in the Illinois State Senate and was at one time the Democratic Majority Leader for the State Senate. Halvorson holds multiple degrees, including a Master's from Governor State University. Prior to running for the Senate in 1996, she served as Crete Township Clerk for more than three years. Her website claims that she is "one of the hardest working legislators in Springfield," touting the creation of All Kids, a health care program for children, as well as a program that offered seniors and disabled people in Illinois cheaper prescription drugs. Her website also says that Halvorson has a "90% record of support for [President Obama's] initiatives, one of the highest in Illinois." According to the Chicago Tribune, New York Mayor Michael Bloomberg's super PAC has spent nearly $700,000 on ads calling into question Halvorson's relationship with the National Rifle Association. Halvorson opposes bans on assault weapons and high capacity magazines. An analysis from the Washington Post found that she voted in-step with a majority of the Democrats in the House of Representatives 93.0% of the time.
Watch former former Representative for Illinois' 11th Congressional District answer questions about gun control, the NRA and Jesse Jackson Jr. at a press conference after her appearance on Chicago Tonight:
Robin Kelly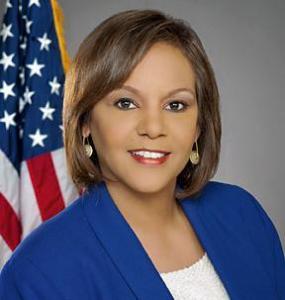 Robin Kelly was a former State Representative of the 38th District and Chief Administrative Officer for Cook County President Toni Preckwinkle. Kelly's official website claims that she has "pursued a progressive agenda rooted in promoting small business job creation…eliminating food deserts and advancing financial literacy in underserved areas." The site also claims that Kelly "brings extensive legislative experience to the 2nd Congressional District" and has mentored "progressive candidates," including her former colleague, President Obama. Kelly has been endorsed by Mayor Michael Bloomberg's Super PAC, Independence USA, which has recently attacked her opponent, Debbie Halvorson for her stance on gun laws. Kelly has also recently been endorsed by former candidate and current State Sen. Toi Hutchinson. Kelly holds multiple degrees from Bradley University in Peoria and a Ph. D. from Northern Illinois University.
Watch former State Representative of the 38th District Robin Kelly answer questions about gun control and Jesse Jackson Jr. at a press conference after her appearance on Chicago Tonight:
Anthony Beale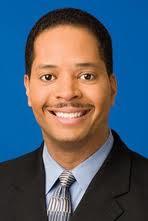 Alderman of the 9th Ward in the City of Chicago, Anthony Beale's website claims he was one of the youngest members to serve as an elected official on the City of Chicago's City Council in 1999 and has since "taken tremendous steps to revitalize the Roseland community," including the creation of the 9th Ward Business Advisory Board, restructuring the Roseland Little League and participating in marches against violence, crime and drugs. Beale is the presiding Chairman of the Committee on Transportation & Public Way, as well as multiple other City Council Committees, which can be found on his website. It was reported last year that Beale's wife was the target of an ethics probe for "official misconduct". Dana Beale worked for Secretary of State Jesse White's office as a securities auditor.
Watch 9th Ward Alderman Beale answer questions about gun control and Jesse Jackson Jr. at a press conference after his appearance on Chicago Tonight: