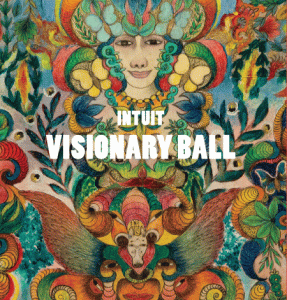 Intuit's Visionary Ball
Intuit, the Center for Intuitive and Outsider Art, is a leading promoting of self-taught artists. The museum's collection features a variety of unique artwork, all created by people outside the mainstream. Friday, November 2, Intuit's Visionary Ball will celebrate one of its founding members and retired executive director, Cleo Wilson. Wilson is the recipient of the 2012 Visionary Award, for her work as an activist and philanthropist, advancing outsider art. There will also be a special musical performance by 5-time winner of The Chicago Music Awards, Funkadesi. Hailing from Chicago, this diverse band fuses together different cultures into one, unified sound, representing the multi-ethnic communities within the city. Tickets to the ball are $250 per person and can be purchased by calling Intuit at 312-243-9088. Doors open at 6:30.
Sofitel Hotel
20 E. Chestnut Street
Chicago, IL
Wicker Park/Bucktown First Friday
Explore two floors of art in more than three dozen artist studios and living spaces in Wicker Park and Bucktown. Impromptu performances will be taking place throughout the evening and guest artists will display their work in the building's common areas. Doors open at 6pm, $5 suggested donation.
Flat Iron Arts Building
1579 N. Milwaukee Ave.
Chicago, IL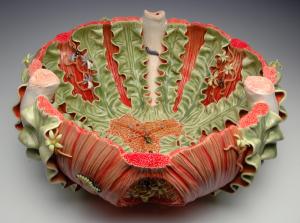 SOFA Chicago
Attracting art and design lovers near and far, SOFA Chicago kicks off its 19th year on Friday, November 2 at Navy Pier. The three-day event features contemporary and modern artwork in a variety of disciplines, including: sculpture, functional art, non-traditional and visionary art. The global fair showcases nearly 70 art galleries and dealers from over 10 countries. The fair also features special exhibits by museums, universities and arts organizations, and a lecture series. Tickets are available online or at the door. General admission is $15 and three-day passes are $25. The fair runs Friday and Saturday, November 2 and 3, from 11am – 7pm, and Sunday, November 4, from noon – 6pm. Get an advance look at what you can expect to see at the fair.
Festival Hall, Navy Pier
600 E. Grand Ave.
Chicago, IL 60611
Chicago Humanities Festival
The Chicago Humanities Festival's mission is to create opportunities for people of all ages to support, enjoy and explore the humanities. The 23rd annual fall festival features a variety of events that center around this year's theme: America. The festival brings together the world's best humanists of varying disciplines: novelists, scholars, musicians, archaeologists, historians, artists, performers, playwrights, theologians, poets, architects, policy makers, and others. Both established and emerging talents offer performances, screenings, exhibits and discussions. The goal of the festival is to foster collaboration and create a dialogue among different communities that centers on the importance of the humanities. The festival runs through November 11, and tickets start at $5. See website for specific locations. Our weekend picks:
-The Wilmore Report, Friday, November 2, 7:30pm – 8:30pm.
His most widely known persona is as "The Senior Black Correspondent" on The Daily Show with Jon Stewart, where he adds his own comic perspective to news, politics and current events.
-The Hip Hop Pioneer, Saturday, November 3, 12:30pm – 1:30pm.|
Brown University Professor, Tricia Rose, invented hip hop studies with her 1994 book Black Noise. She continues to be on the vanguard of scholarship on race, music, gender, inequality, and youth culture—topics she frequently discusses on NPR, CNN, Current TV, and MSNBC.
-A Sneak Peak at Gay History, Sunday, November 4, 12:30pm – 1:30pm
In 1994, University of Chicago historian George Chauncey restored the complexity of gay lives to history with his book, Gay New York: Gender, Urban Culture, and the Making of the Gay Male World, 1890-1940.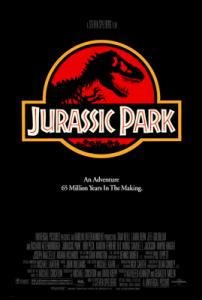 Jurassic Park
Steven Spielberg's cult classic returns to the big screen! Friday, November 2, fans will get the complete cinematic experience, watching Jurassic at Century Centre Cinema. The film is being screened at midnight, and runs just over 2 hours. General admission is $11 or $9 for seniors, children and students with ID.
Century Centre Cinema
Century Shopping Center (2828 North Clark Street)
Chicago, IL 60657