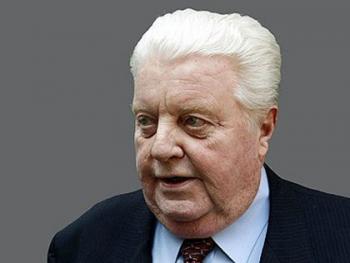 Are there more victims of police torture under Jon Burge? A group of civil rights attorneys representing currently imprisoned men want a judge to hold hearings for "scores" of prisoners to determine if they were tortured under Area 2 Commander Jon Burge. The attorneys filed a class action petition in circuit court on Tuesday. Under state law, a conviction can't be based on a confession brought about by police torture. Lawyers believe there are at least 12 cases, and maybe as many as 100.
"You leave these men incarcerated without getting to the bottom of this problem, and you have an indelible stain on the Illinois criminal justice system. You have a scandal that won't end," said Locke Bowman, one of the attorneys representing the possible Burge victims. "It is past time that we end this."
"My son needs to go home," said Jeanette Plummer, the mother of Johnny Plummer who is one of the plaintiffs in the case.
Plummer was convicted on a double murder charge 21 years ago and is serving life in prison.
"I hope this petition gives my son a fair hearing so he can come home," she said.
In 2009, Gov. Pat Quinn set up a statewide commission to investigate cases of prisoners who might have been convicted based on a coerced confession. It closed its doors due to budget cuts, but has since received federal grant money to start back up, although the money will only cover the commission through the end of the year.
Lawyers today believe the state of that commission is "perilous" and won't be able to weed through all of the potential cases.
If Circuit Court Judge Paul Biebel decides to grant hearings to determine police torture, one of two things could happen: a judge could determine there isn't enough evidence aside from the illegal coerced confession to link a person to the crime, and the case gets tossed. Or a judge can decide there is enough evidence for a retrial.
If the case is tossed, that opens the door to more wrongful conviction lawsuits and potential million dollar settlements. The city has to date paid around $40 million to settle Burge torture cases. Burge himself is serving a four-and-a-half year sentence for lying about torture.
The attorneys will appear in court later this month. View the class action petition in the PDF below.