Need some ideas for what to do this weekend? Chicago Tonight knows what is going on!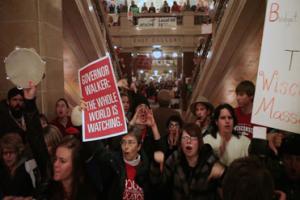 Chicago International Film Festival
Experience the magic of cinema at the 48th annual Chicago International Film Festival. Audiences will be introduced to cutting edge work created by new filmmakers, as well as work from iconic masters. Explore and discover new films from their selection of 150 that will be presented over the course of two weeks. One of the films being shown this weekend is As Goes Janesville. The film portrays the aftermath of the American financial crisis, represented by Janesville, Wisc. A once prosperous town, Janesville fell into a downward spiral after the closing of a GM plant, leaving thousands of workers unemployed. As Goes Janesville gives insight into the very real affects of the recession. It plays Saturday Oct. 13 at 2:30 pm. Director Brad Lichtenstein and Producer Nicole Docta are scheduled to attend. Tickets are $14 for regular admission, and $11 for Cinema/Chicago members, students and seniors. All film screenings take place at the AMC River East 21 Theater. Watch an interview with the filmmaker and read an article about the making of the documentary.
AMC River East 21
322 E. Illinois St.
Chicago, IL 60610
Logan Launch Festival
Things are looking up for the arts in Hyde Park. The new Logan Center for the Arts on the University of Chicago campus is celebrating their opening with a three-day launch festival. Built as a hub for the arts, the 184,000 square-foot building will be utilized for teaching, practice, exhibition and performance. The facility boasts a 474-seat performance hall, 20 music practice rooms, film and video production lab and 2,150 square feet of gallery space. During the opening, visitors can take guided tours throughout the building or venture off on their own exploration. Guests will also be able to visit other museums and cultural institutions across the University of Chicago campus, like the Renaissance Society and Smart Museum of Art via trolley. The Logan Launch Festival will include ongoing activities throughout the building and outside on the courtyard stage. The weekend will showcase all different types of art, from architecture to plays written by alumni, to sound installations and musical performances. The opening is free though some performances do require tickets. Festival hours are Friday, 12:00 pm -  11:00 pm, Saturday 10:00 am – 11:00 pm and Sunday 12:00 pm – 5:00 pm. Check out a preview of some of the launch's events.
60th Street and Drexel Avenue
Chicago, IL 60637
Open House Chicago
Take a look behind-the-scenes of over 150 buildings across Chicago. This free event presented by the Chicago Architecture Foundation allows one to explore some of the hidden architectural
gems of the city. View the grand foyer and elegant theater at the Civic Opera House, stroll through Google's newly constructed 13th floor, admire the gables of a Tudor-revival building with an indoor pool at Park Gables, and step out onto the balconies at the iconic Pui Tak Center in Chinatown. Open House takes place Saturday and Sunday from 9:00 am – 5:00 pm. Consult their website for the full schedule of times and places.
Creatures of the Night
Get into the Halloween spirit with a spooky evening at Brookfield Zoo. View haunted attractions likes Xtreme BUGS, the Haunted Tram and Trail of Terror. Venture into the 7,000 square-foot Crazed Maize and watch the Pumpkin Executioner smash a pumpkin every half hour. And rock out at the Monster Mash Dance Party. The festivities take place Friday through Sunday from 6:30 pm – 10:30 pm. Admission is $12 for adults, $8 for children ages 3-11, and $8 for seniors over 65.
Brookfield Zoo/Chicago Zoological Society
31st Street and First Avenue
Brookfield, IL 60513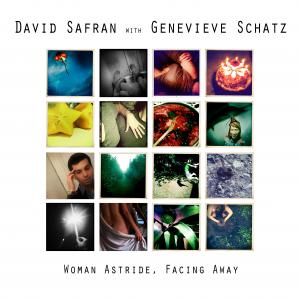 Night at the Museum – Opening Night Gala of Fashion Focus 2012
Fashion Focus Chicago returns for its eighth year, showcasing Chicago's top designers with runway shows in Millennium Park and other fashion events around the city. Kicking off this week-long celebration is "Night at the Museum," the opening night gala of Fashion Focus 2012. The opening night celebrates the culmination of fashion, art, music, nature and culture. Designers include Mark Roscoe Design, Heidi Hess, Thierry Roger, Sharon Delacruz, Olga Barladym Designs, Michael Foster Men's Collection, Stix and Roses, Jennifer Akese and Nadia Ivanova. Enjoy a musical performance by David Safran at the gala, beginning at 8:30 pm. You can listen to his single, "Woman Astride, Facing Away" in the audio attachment below. General admission is $50 but tickets are 50 percent off if you enter the promo code "Safran." The gala is Monday, October 15 from 7:00 pm – 11:00 pm at the Peggy Notebaert Nature Museum.
Peggy Notebaert Nature Museum
2430 N. Cannon Dr.
Chicago, IL 60614