Chicago Philharmonic is opening their season Sunday, September 30, with a tribute to Brazil. Conductor and soloist for the Chicago Philharmonic's season opener is renowned oboist, Alex Klein.
One of the foremost oboe players in the world, Mr. Klein won the 2002 Grammy Award for Best Instrumental Soloist with Orchestra for his recording of Richard Strauss's Oboe Concerto with the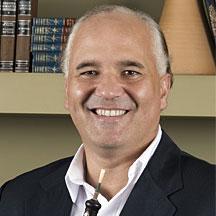 Chicago Symphony Orchestra.
From 1995 to 2004, Klein was the principal oboist of the Chicago Symphony Orchestra, but resigned due to the onset of Focal Dystonia, a neurological disorder that affects groups of muscles in a specific part of the body. In Klein's case, it afflicted his left hand, rendering him unable to perform at his finest level.
While this was a devastating moment in Klein's career, he has persevered. He frequently performs as a soloist and conductor, and he currently resides in his native Brazil.
Klein launched the largest music festival in Latin America, FEMUSC-  Santa Catarina Music Festival in 2005. He also created a private institute for it, FEMUSC Institute, which is the parent company of the festiavl. The festival features over 600 students, 60 world class faculty members, 19 orchestras and 200 concerts in seven cities all occurring within two weeks in January.
He also directed the International Chamber Music Festival in São Paolo from 2008 to 2010. Klein demonstrates what a phenomenal musician he is with a performance on Chicago Tonight at 7:00 pm.
Bravo Brazil! is Sunday, September 30 at 7:00 pm in the Pick-Staiger Hall on the Northwestern University campus in Evanston.
Klein's two favorite musical pieces that feature the oboe are Richard Strauss's Oboe Concerto, which Klein won a Grammy Award for his recording of the song, and Mozart's Oboe Concerto.
"They are the more well-played songs and are very representative of what the oboe is historically and today, and they are markers through which every oboist must go through," Klein said of these pieces. "Both are major composers, and beautiful pieces written for the oboe and orchestra. They use the instrument well. They use lyrical capabilities and technical diversity in the instrument. They captivate the best the instrument has to offer."
Watch Chicago Tonight at 7:00 pm to see our interview with Alex Klein and to watch him perform.