A science mastermind of his generation, Dr. W. Ian Lipkin is internationally recognized as a man who viruses can't hide from. Working as the director of the Center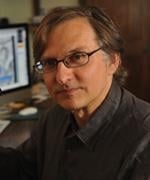 for Infection and Immunity at Columbia University, Dr. Lipkin has had a distinguished career from discovering West Nile to helping treat the 2003 SARS pandemic in Beijing. But even with all his fame and recognition, Dr. Lipkin is incredibly humble.
"I do the best science I can," he said. "Wherever possible, I try to speak to people using logic and try to be compelling without jargon. Many scientists hide behind terminology and that becomes a problem."
Dr. Lipkin's lab in New York receives over 10,000 samples each year from all over the world. Not all the samples they receive come from people who know they have an infection.
"Sometimes it's unexplained and people are just interested in understanding what is wrong," he said.
His work has helped discover over 500 different viruses at this point.
The West Nile virus was first discovered in the Western hemisphere in 1999, sweeping its way across almost all of the continental United States. Dr. Lipkin led the team that identified the first cases of West Nile in the Western hemisphere.
At the time, he was working as the director of the Emerging Diseases Laboratory at the University of California at Irvine. He was attending a conference in New York on understanding encephalitis.
"Two-thirds of cases are never explained, they're assumed to be encephalitis," he said.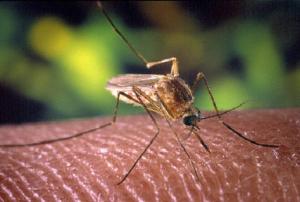 Dr. Lipkin heard about the unexplained deaths in New York, and the lack of headway being made by the current team.
"I turned to the people there and said, 'if we can solve this, can we join the project?'" he said. "And they said, 'sure'."
Dr. Lipkin had developed a method that allowed his lab to use sequences that are highly conserved to characterize the virus, which was different from other methods being used at the time.
Within 36 hours of receiving material from three of four patients, he said he knew in general terms what kind of virus it was, and that it was something different.
At the same time, other people from the Department of Defense and the Centers for Disease Control in Fort Collins, Colorado, were working on the virus, but the most promising work being done was from the U.S. Department of Agriculture and Defense.
"Samples from a bird that died in New York were being studied, but at that time the link between people and birds was not clear," said Dr. Lipkin.
It was Tracey McNamara, the head of the Department of Pathology at the Bronx Zoo, who made the link. Crows had begun dying at the Queens Zoo, and were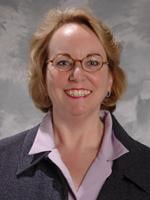 submitted to the Department of Environmental Conservation in New York that had jurisdiction.
"They did this over a two-week period and then called me in frustration because they weren't getting a diagnosis from the pathologist in New York state," said Dr. McNamara.
The individual doing the work had done over 400 crows in the month of August and had no diagnosis.
"According to him, he was seeing and variety of lesions, and there was no common thread," said Dr. McNamara.
She took over the investigation, and as a comparative pathologist, began to systematically rule out a number of diseases.
"The viruses we worry about that cause encephalitis in birds are Exotic Newcastle disease and avian influenza," she said.
In Dr. McNamara's training, she had seen experimentally induced Newcastle and knew it wasn't possible.
"The lesions were too different," she said.
She also had the unique advantage of having a petting zoo at the Bronx with domestic poultry in it. The chickens at the zoo were the only birds not dying.
"Logically, if it had been any of the known poultry diseases, they should have been dying and they weren't," said Dr. McNamara.
Stuck with barrels of dead birds with encephalitis, Dr. McNamara considered it might have been Eastern equine encephalitis. However, like the chickens were sentinels for Newcastle, so were emus for Eastern equine encephalitis. The Bronx Zoo had a captive flock of Emus, who she knew were extremely sensitive to Eastern equine encephalitis, and like the chickens, they were healthy, so she ruled out that disease as well.
Her systematic elimination of different viruses coincided with New York City making the announcement that people were dying of encephalitis.
"I knew in my gut we were dealing with something new to veterinary medicine," said Dr. McNamara. "That's when I called the CDC and requested to test bird samples, and emphasized that I believed the virus killing the birds to be the one and the same killing people in New York City."
Her requests were rebuffed, and so she reached out to other contacts. The U.S. Department of Agriculture lab in Iowa turned up with chilling news for Dr. McNamara: because of the diameter of the pathogen (40 nanometers), it was most likely a flavivirus, which is related to yellow fever and dengue fever.
Working with flaviviruses requires taking special safety precautions in clothing, containment and disposal measures—none of which she had in her own lab. Her next move was to reach out to the army at Fort Detrick, where she knew they would have all the reagents and appropriate levels of bio-safety to work on a flavivirus.
"It was an extraordinary experience. Brilliant scientists and ultimate professionals," Dr. McNamara said of her time at Fort Detrick.
They confirmed it was a flavivirus and informed the CDC, who began reevaluating.
"In retrospect, it's hard to believe no one paid attention, but no one made the link," said Dr. Lipkin of McNamara's rebuked attempts to alert the CDC.
Though we have developed ways to treat West Nile, with drugs to suppress the reproduction of the virus and antibodies, there still is no real cure for it.
"The problem is once it's in the central nervous system in the brain, it sets off a cascade of events," said Dr. Lipkin.
Right now, there is no good treatment for any type of encephalitis with the exception of herpes simplex, though Dr. Lipkin is optimistic that we will ultimately come up with something. As for eradicating a virus, it's only possible to do so if the virus can only live in human beings. Then we can vaccinate and prevent against it, like measles, mumps and rubella.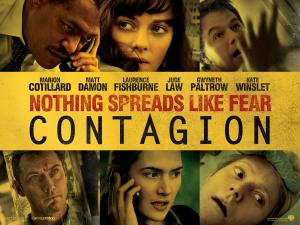 Both Dr. Lipkin and Dr. McNamara were hired by Steven Soderbergh as technical advisors for his 2011 film, Contagion.
After talking with the screenwriter, Scott Z. Burns, Dr. Lipkin imagined the deadly virus outbreak that would cause a global pandemic in the film.
"I tried to come up with a virus that I thought would be good to represent key concepts," he said.
He wanted the film to be an effective tool to teach the public about urgent public health threats we face in the 21st century--and show an appreciation for science.
"I wanted to show that being a scientist is cool. We need more engineers, and mathematicians, and scientists," said Dr. Lipkin.
The other key concepts include: improving tools for vaccines and diagnostics to protect people more efficiently, dealing with interim phases when we don't have appropriate methods, and infectious diseases can emerge without warning.
"The fact is, we just don't know what the next threat will be. Some come out of nowhere, like SARS in 2003…there it was," said Dr. Lipkin.
While in Beijing, Dr. Lipkin witnessed firsthand the capacity of an outbreak to literally paralyze a nation; something that he says can happen in the U.S.
Because infectious diseases can emerge without warning, both Dr. Lipkin and Dr. McNamara stress the importance of surveillance and integrating studies in the animal world with humans.
"We need to know what's happening in the animal world to prevent spill over into the human world," said Dr. Lipkin.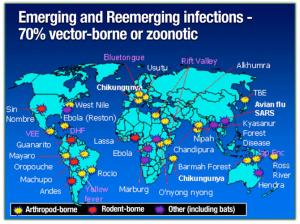 To prepare for the next pandemic or outbreak, he states there needs to be recognition of the need to protect the population in a different way.
"We need to be more proactive, and it makes economic sense," he said. "Being more efficient will reduce health care costs."
The centerpiece to taking a more proactive approach is improving communication between the veterinarian and public health communities.
"It's the only logical approach, and until we fully embrace it, we're using taxpayers as sentinels for threats," said Dr. McNamara.
Sixty percent of emerging infectious diseases that affect humans are zoonotic — they originate in animals. And more than two-thirds of those originate in wildlife, which is the still the weakest link in the biosurveillance chain due to funding issues.
"It's happening more and more: incidents of emerging zoonotic threats," said Dr. McNamara. "And the time between outbreaks is getting shorter and shorter."
Dr. McNamara hopes that programs looking at all factors, through a holistic approach, will help prevent future outbreaks.
"We'd like to be able to predict the next emerging zoonotic outbreak before it happens," she said.
There are current movements working to foster the unity of human and veterinary medicine, like the One Health Initiative.
Back in 2007, the Bush administration issued the Homeland Security Presidential Directive 21, which recognized the emergence of significant health-related threats to the U.S. One of the mandates of this directive included establishing a federal advisory committee that would be comprised of representatives from state and local government public authorities and private sector health care.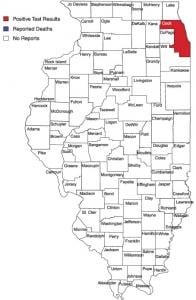 In 2008, the CDC established the National Biosurveillance Advisory Subcommittee, co-chaired by Dr. Lipkin and Dr. Jeffrey Engel. The NBAS "provides counsel to the federal government regarding the broad range of issues that impact the development and implementation of a nationwide biosurveillance strategy for human health." Read the subcommittee's second report from 2011.
And we find out what the city is doing to fight the spread of mosquitoes carrying the West Nile virus on Chicago Tonight at 7:00 pm.
Visit the City of Chicago's Public Health Department for tips on how to prevent West Nile infection, and to see in which wards the city will be spraying insecticide. Plus view the vector index map showing which areas are at higher risk for the West Nile virus.