Need some ideas for what to do this weekend? Chicago Tonight knows what is going on!
Nightclub and electronic DJ music mix with classical sounds at the Chicago Symphony Orchestra's second Mercury Soul event, to be held at Metro Concert Hall. CSO's Mead Composer-in-Residence, Mason Bates (aka DJ Masonic) re-imagines the classical music listening experience by interspersing performances by renowned CSO artists (Principal Percussion Cynthia Yeh, cellist Brant Taylor) with DJ/electronica sets mixed by some of Chicago's most in-demand nightclub spinners (DJ Justin Reed of illmeasures, Kate Simko.) Similar to a rock concert setting, attendees are free to roam about the music venue as they please. In between DJ sets, classical performers appear scattered around the space, performing music from a variety of contemporary composers. The show starts at 9:00 pm Friday, June 15. Tickets are $20.
Metro
3730 N. Clark St.
Chicago, IL 60613
Museum of Broadcast Communications Opening
After years of preparation and funding issues, the brand new, the Museum of Broadcast Communications re-opened its doors at its new State Street location this past Wednesday. The new building, which is actually an old parking garage that's been retrofitted by Chicago architects Eckenhoff Saunders, is a 62,000-square-foot, LEED-certified shrine to television and radio history. Attractions include Oprah's door, through which she made her famous grand entrance each day; touchscreen access to some of radio's greatest voices; and a trove of local and national TV memorabilia ripe for the browsing. Adult admission is $12.
Museum of Broadcast Communications
360 N. State St.
Chicago, IL 60654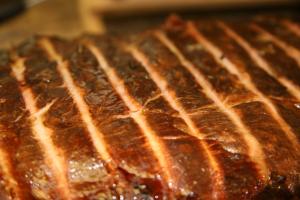 Father's Day Barbeque at Brookfield Zoo
What's a better way to celebrate Father's Day than with an all-you-can-eat barbeque feast at the Brookfield Zoo? Staffers will carve up as much slow-roasted strip loin, baby back ribs and chicken quarters as dad can eat, along with fresh corn-on-the-cob, grilled vegetables and cowboy-style baked beans and apple cobbler. Barbeque revelers can then walk off some of those calories by visiting the zoo's many furry residents. Reservations are required. The event begins at noon on Sunday, June 17. Tickets include zoo admission and are $49 for non-member adults ($39 for members), $35 for non-member kids.
Brookfield Zoo
3300 Golf Rd.
Brookfield, IL 60513
Chicago Alternative Comics Expo
After a 16-year hiatus, the Chicago Alternative Comic Expo returns for a weekend-long celebration of independent comics with more than 200 exhibitors and presenters from Chicago and beyond. Noteworthy events include a Saturday panel on violence in comics, moderated by Noel Freibert of Baltimore's Closed Caption Comic and a Sunday conversation with local graphic novelist Jeffrey Brown. The expo runs Saturday and Sunday from 11:00 am to 6:00 pm (though there are some related events going on Friday night.) Admission is free.
Columbia College's Ludington Building
1104 S. Wabash Ave.
Chicago, IL 60605